Trop. & Subtrop. Old World, Brazil: 

Angola,

Assam,

Botswana, Brazil South, Brazil Southeast, Burundi, Cambodia, Cameroon, Cape Provinces, China South-Central, China Southeast, Congo,

East Himalaya,

Equatorial Guinea, Ethiopia, Gabon, Ghana, Guinea, Guinea-Bissau,

India,

Jawa, Kenya, KwaZulu-Natal, Laos, Lesotho, Madagascar, Malawi, Malaya, Mali, Maluku, Namibia,

Nepal,

New Guinea, Nigeria, Northern Provinces, Rwanda, Senegal, Sierra Leone,

Sri Lanka,

Sudan, Sulawesi, Sumatera, Swaziland, Tanzania, Thailand, Togo, Uganda, Vietnam, Zambia, Zaïre, Zimbabwe
as per
POWO
;
Common name:
Cape Yellow-Eyed Grass, Common Xyris, Yellow-eyed grass
.
---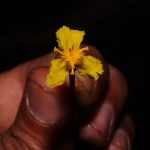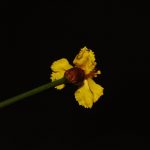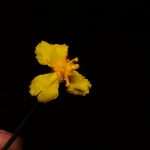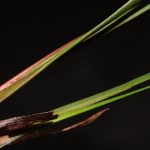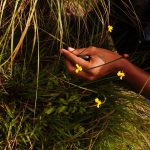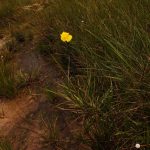 Plants from Northeast Tour 2017: Monocot Herb for identification from Cherrapunji : 4 posts by 3 authors. Attachments (6)
This is interesting plant for me, never seen such a monocot earlier. Requesting the experts to identify this herb, recorded from a grassland near Cherrapunji, Meghalaya…
---
I have received the identification input from Preeti Verma Ji which point to this being Xyris capensis, Xyridaceae…
Please see good information on This page
This species as well as Family  are new additions to efi
---
Thanks a lot, …, for new additions.
---