Viola bulbosa subsp. tuberifera (Franch.) W.Becker, Beih. Bot. Centralbl. 34(2): 418–419 1917. (syn: Viola bulbosa var. franchetii H.Boissieu; Viola hookeri Franch. (ambiguous synonym); Viola multistolonifera Ching J.Wang; Viola tuberifera Franch.; Viola tuberifera var. brevipedicellata S.Y.Chen; Viola tuberifera var. pseudopalustris H.Lév.);    
China (Gansu, Qinghai, Shaanxi, Sichuan, Yunnan), Tibet, Bhutan, Nepal, India
(Himachal Pradesh) as per Catalogue of Life

; 
---
Location: Tukuche, Mustang, Nepal
Date: 12 April  2017
Altitude: 8000 ft.
---
Appears close as per images at
http://www.efloras.org/object_page.aspx?object_id=94251&flora_id=2
---
Thank you …
---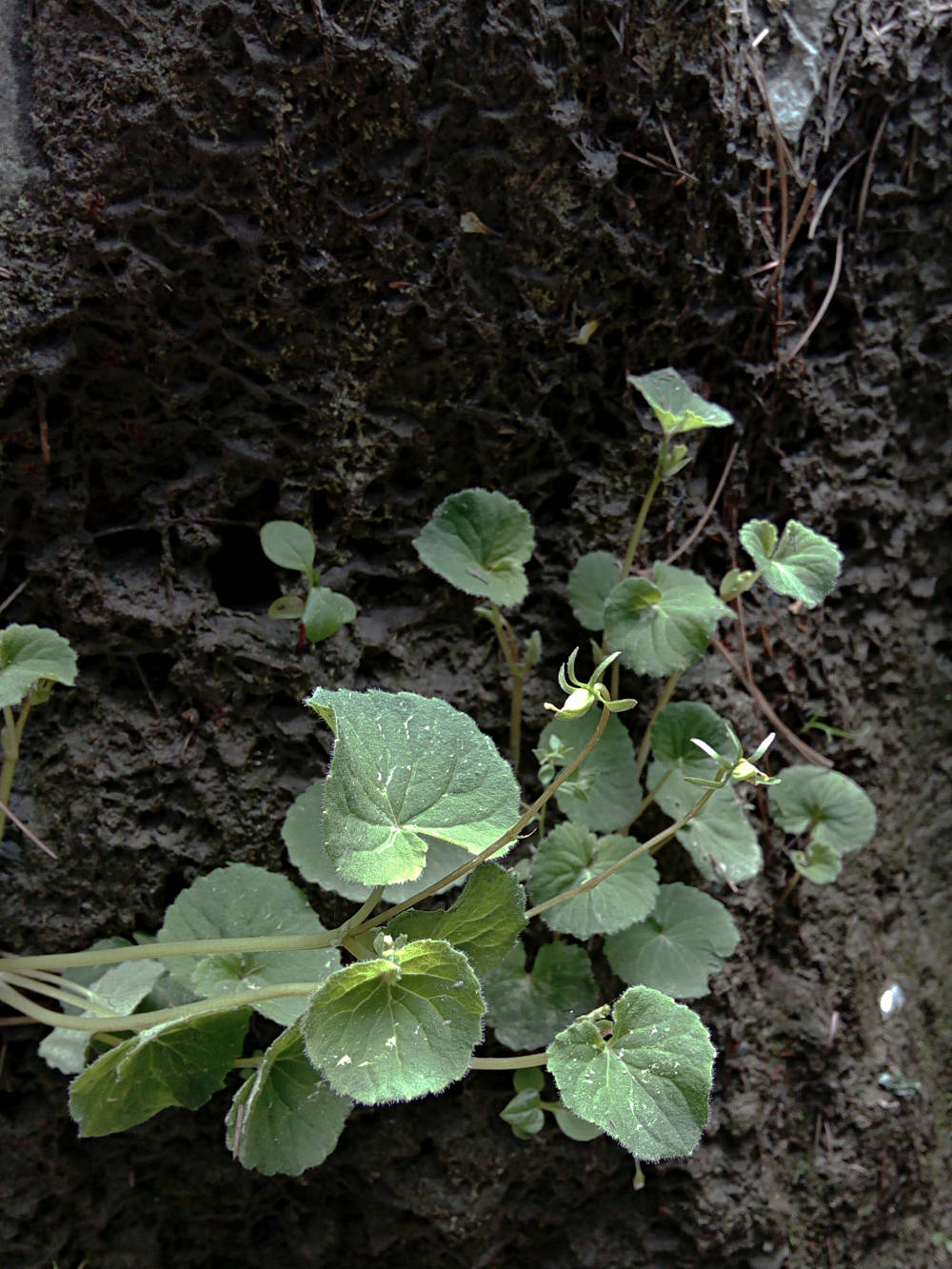 Herb for ID, Lower Manimahesh, Himachal Pradesh NAW-SEP17-15 : 5 posts by 3 authors. Attachments (3)
Kindly identify this herb with leaves about 3-4 cms in width photographed along the trail to Manimahesh at the altitude of about 2200 metres, in June 2017

---
A Viola sp.
---
Thank you all.
Perusing thru Violaceae i suspect that the flowers in my pictures are at bud stage and hence the species is not likely to be identifiable. From the shape of leaves it might be Viola biflora but there the petals are yellow while the flowers in my pictures appear white.
---
I think this will be
Viola bulbosa subsp. tuberifera (Franch.) W.Becker as per details herein and as per comparative images at Viola‎
---