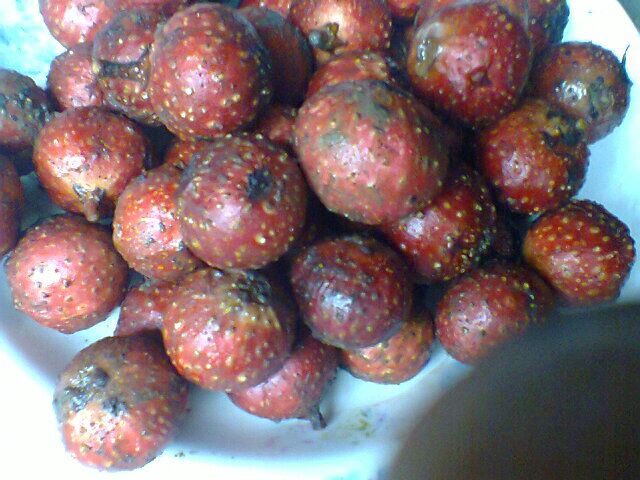 Another Ficus species in wild : 6 posts by 2 authors. 1 correct image as above.
Location Song Song villege Senapati district Manipur
Kindly identify
---
As Dr. G.V.S. Murthy sir opinion 1 and 2 photos appear to be Rubiaceae/ Caprifoliceae members. Ovary inferior, Cymose infloresence. 3rd is ficus figs.
For confirmation of 3rd Ficus species, leafy twig needed.