Hylotelephium spectabile (Boreau) H. Ohba, Bot. Mag. (Tokyo) 90: 52 1977. (syn: Anacampseros spectabilis (Bor.) Jord. & Fourr.; Hylotelephium pseudospectabile (Praeg.) S.H. Fu; Hylotelephium spectabile var. angustifolium (Kitagawa) S.H. Fu; Sedum pseudospectabile Praeger; Sedum spectabile Bor.; Sedum spectabile var. angustifolium Kitag.; Sedum telephium var. kirinense Kom.);
North Korea, South Korea, China (Anhui, Hebei, Heilongjiang, Henan, Jilin, Liaoning, Shaanxi, Shandong), Japan (introduced), USA (introduced) (Connecticut (introduced), Georgia (introduced), Louisiana (introduced), North Carolina (introduced), New York (introduced), Pennsylvania (introduced), Wisconsin (introduced)), Slovakia (introduced)
as per
Catalogue of Life;
---
Hylotelephium spectabile (formerly called Sedum spectabile) is a species of flowering plant in the stonecrop family Crassulaceae, native to China and Korea. Its common names include showy stonecrop,[2] ice plant,[3] and butterfly stonecrop.[4] Growing to 45 cm (18 in) tall and broad, it is an herbaceous perennial with alternate, simple, toothed leaves on erect, unbranched succulent stems. The star-shaped pink flowers are borne in flat cymes 15 cm (6 in) across, in fall (autumn).[5]
---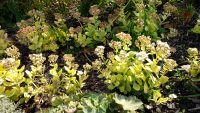 Photos : 8 posts by 2 authors. Attachments (1) – 7 MB.
Please identify the plant in picture.
---
Thanks, …
When and where was it taken?
---
The picture was taken in Bratislava.
---
Other photos posted by you were also taken from Slovakia?
---
Other photos were from adjoining countries. Prague, Vienna and Budapest and Warsaw.
---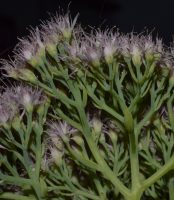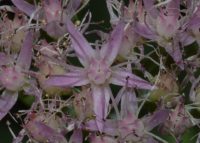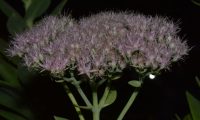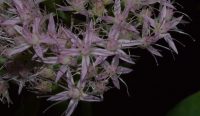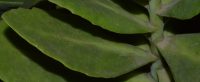 SK 2198 27 September 2019 : 9 posts by 4 authors. Attachments (2)- 3 mb each.
Location: Gyaneswor, Kathmandu
Date: 14 September  2019
Elevation: 
1300
 m.
Habitat : Cultivated
Sedum spectabile Boreau ??
---
Attachments (4)- around 1400 kb each.
---
yes. seems so though the trade shows show many colors of flowers
---
Yes! I did not find in the efi for comparison !
---
Flower colors in hydrangea depend on the different metals and ph of soil.
may be this plant … or all sedum have that property, I don't know.
but I do see videos or pics of sedum plants used as a carpet on sloping roofs in Europe and England and they tend to have different colors not only of flowers but also leaves. leaves may be because they are young new leaves but the flowers? somewhere there must be a paper two.. some of our members esp the grad students might know??? or taxonomists who read a lot of botany papers ?
---
---
Sharing pictures of 
Hylotelephium spectabile
from Brampton, Canada clicked on October 30, 2022,
roadside ornamental.
---