Dasymaschalon dasymaschalum (Blume) I.M.Turner, Gard. Bull. Singapore 58: 276 2007. (syn: Dasymaschalon blumei Finet & Gagnep.; Dasymaschalon cleistogamum (Burck ex Boerl.) Merr.; Dasymaschalon coelophloeum (Scheff.) Merr.; Desmos dasymaschalus (Blume) Saff.; Pelticalyx argentea Griff.; Unona alphonsii Wall.; Unona cleistogama Burck ex Boerl.; Unona coelophloea Scheff.; Unona dasymaschala Blume; Uvaria dasymaschala (Blume) Walp.);
---
Images by Tapas Chakrabarty (Inserted by J.M.Garg)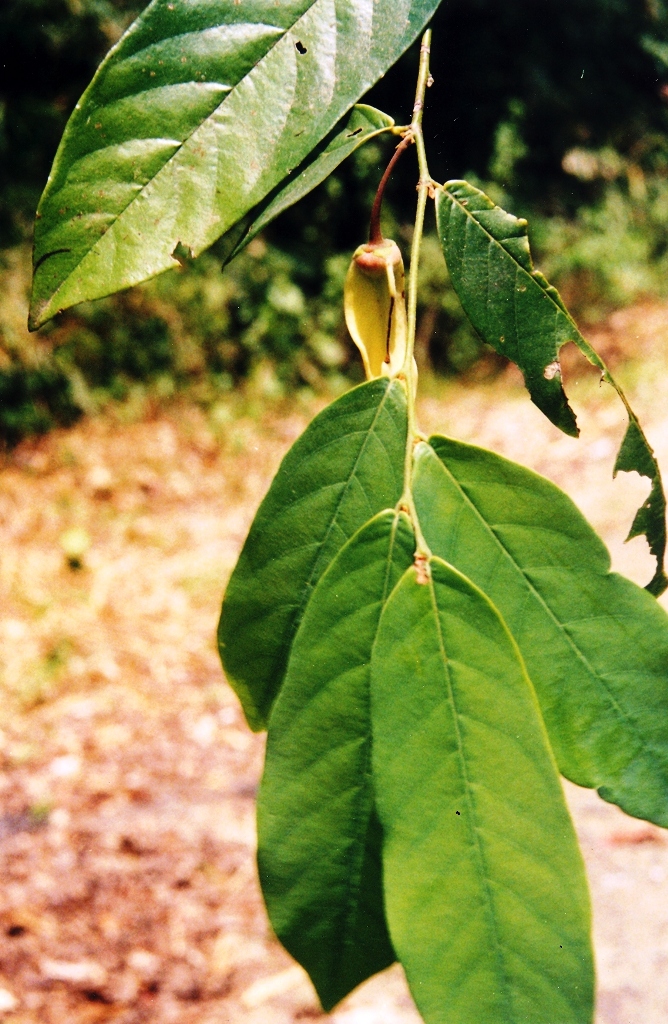 Re: Image of Goniothalamus macranthus (Annonaeae) : 1 post by 1 author.
I am attaching an image of Goniothalamus macranthus (Annonaceae) taken in the Andamans in 2002.  Though it is not very good but for the time being it may be inserted in the Goniothalamus page.
---
I think the picture is not of Goniothalamus macranthus. It is more likely to be Desmos dasymaschalus. I have uploaded images of  G. macranthus in Flowers of India. please compare (In G.macranthus outer petals are free, in D.dasymaschalus petals are more or less united)
---
Thanks, …, for the id as Desmos dasymaschalus
---
.
---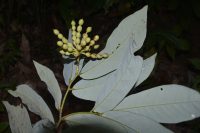 Dasymaschalon dasymaschalum (Annonaceae): 1 image.
Dasymaschalon dasymaschalum(Blume) I.M. Turner (Annonaceae) is a common shrub in coastal and inland forest of Andaman & Nicobar Islands, India. It is further distributed to Malaysia and Indonesia.
Photographer: Dr. M.C. Naik.
---
Yes as per GBIF (specimens).
---