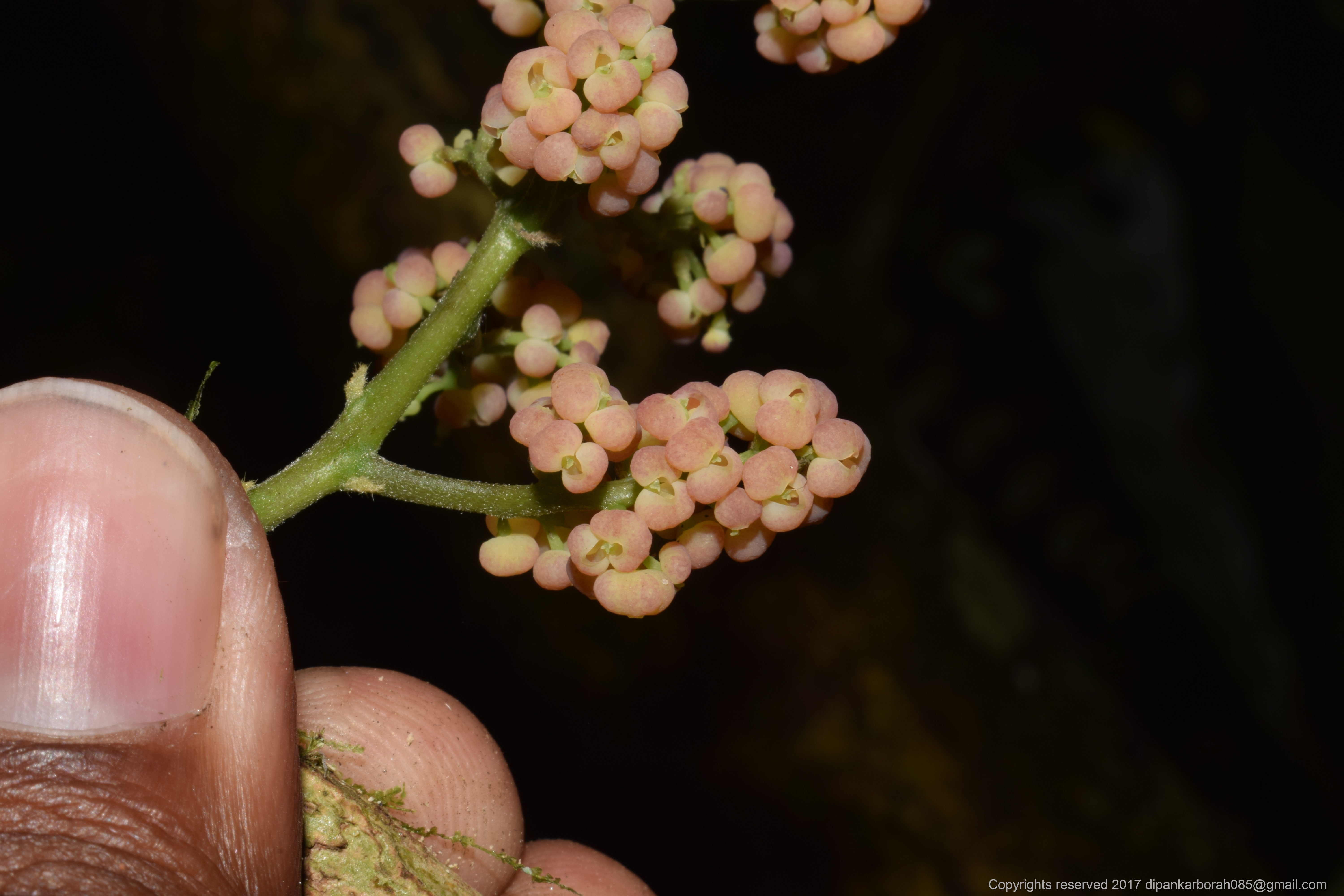 Id requested? Arunachal Pradesh. 25.12.17
: 6 posts by 3 authors. Attachments
(2)
– 2 Mb or more.
---
Looking like garcinia sp.
---
It was a climber, I suppose.
---
Does the leaf on the second image belong to the same plant ? Any image of fruit ?
---
These are female flowers of a species of family Menispermaceae. Please check the woody climbers under this family to narrow down on the genus.
---
Inflorescences dont match with those of Pycnarrhaena. These looks like branched racmes while P. pleniflora should have flowers in axillary clusters
---