---
Request Tree ID 084 – Lalbagh, bangalore – RA – Is it some eucalyptus?:

---
Yes I think so.
Can't tell the exact species though.
---
Th bark looks different from any species I have seen, and the fruits are oval and with little opening on one end compared to any other species.
The ground below the tree is littered with these fruits
---
---
---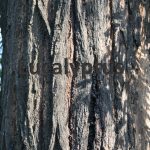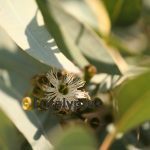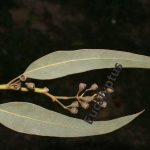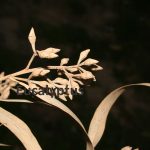 Chd001 – Eucalyptus species for Identification
4 images.
Please help me identify this species of Eucalyptus (Probably)
Bark – dark brown or Darkest grey or Black, Persistent
Leaves – sickle shaped, grey green in colour
Flowers – off white as in picture, 1.5 cm across including stamens
Calyptra – cone shaped, very small
Fruit – with their valves inside the fruit and not projected out
as in
Eucalyptus tereticornis
---
Where and when were the images taken ?