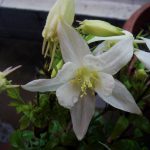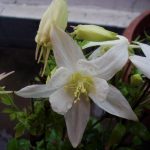 Fwd: SK1048 29 MAR-2018- 1 : 9 posts by 4 authors. Attachments (2)
Location
: 
 Gyaneswor
, Kathmandu, Nepal
Aquilegia  sp. ??
Only 2 sp. are listed in Nepal and the elevation does
not match thought this one is from nursery.
---
Leaves and side view of the flower will help. 
---
Aquilegia is the right guess …, but cannot comment further..
---
Multiple spurs ??
---
Only two images. Could not check further!
---