Rubus inopertus (Focke) Focke, Species ruborum 182 1911. (syn: Rubus fraxinifolius var. yushunii Suzuki & Yamamoto; Rubus lasiocarpus var. rosifolius Hook. fil.; Rubus niveus subsp. inopertus Diels;  Rubus niveus var. rhodophyllos Focke; Rubus niveus var. rosifolius (Hook. fil.) Hara; Rubus ohwianus Koidz.; Rubus ritozanensis Sasaki; Rubus yamamotoanus Li; Rubus yushunii (Suzuki & Yamamoto) Suzuki & Yamamoto);
China (Guangxi, Guizhou, Hubei, Hunan, Shaanxi, Sichuan, Yunnan), Taiwan, Vietnam,

Bhutan, Sikkim, India (Darjeeling), Nepal
as per
Catalogue of Life;
---
Similar to R. niveus but leaflets green beneath, pubescent only on veins; flowers in short 3-10-flowered axillary racemes or cymes; calyx lobes finely acuminate, glabrous on outsibe, white tomentose within and on margins.
Warm and cool broad-leaved forests.
---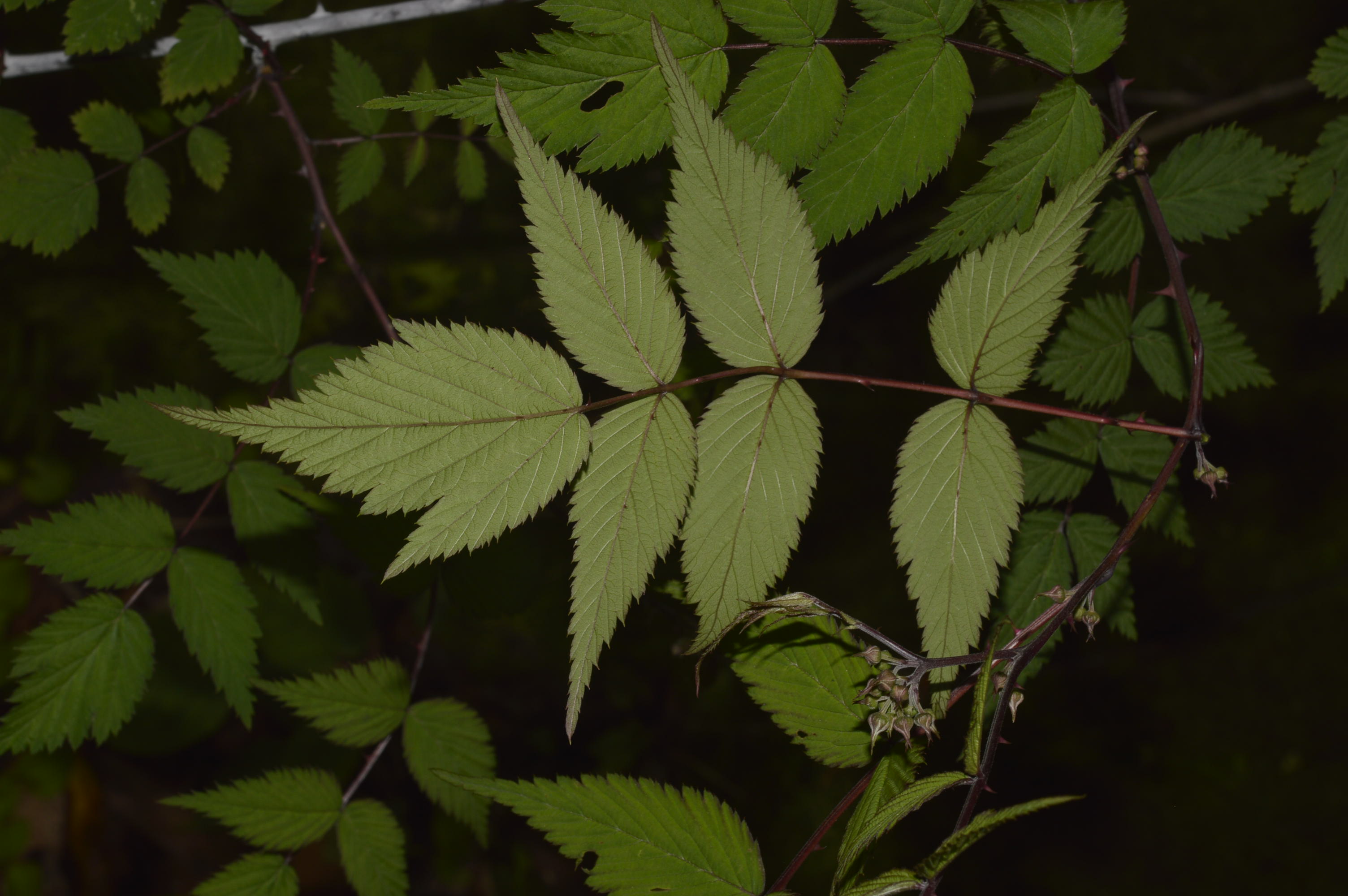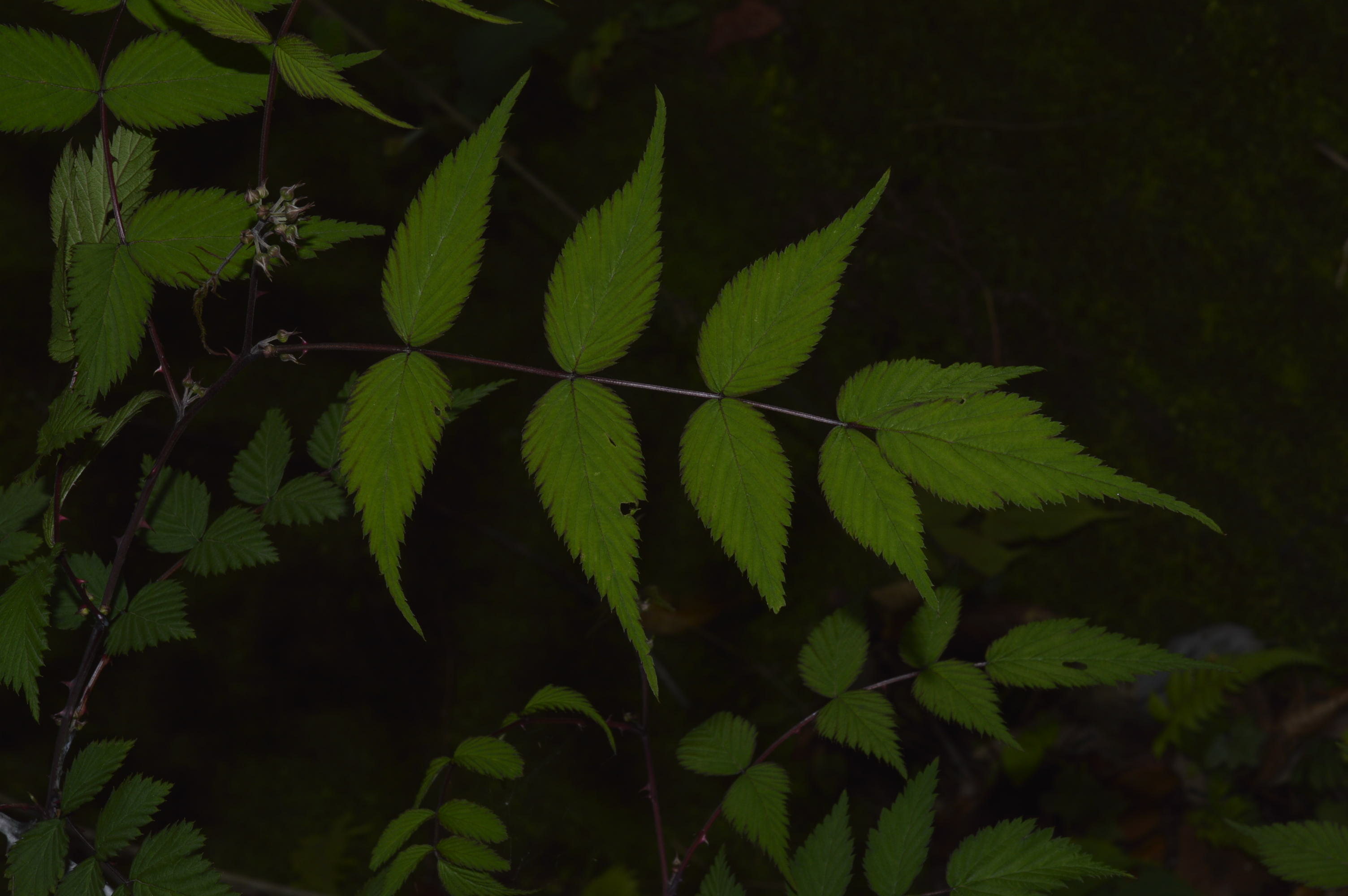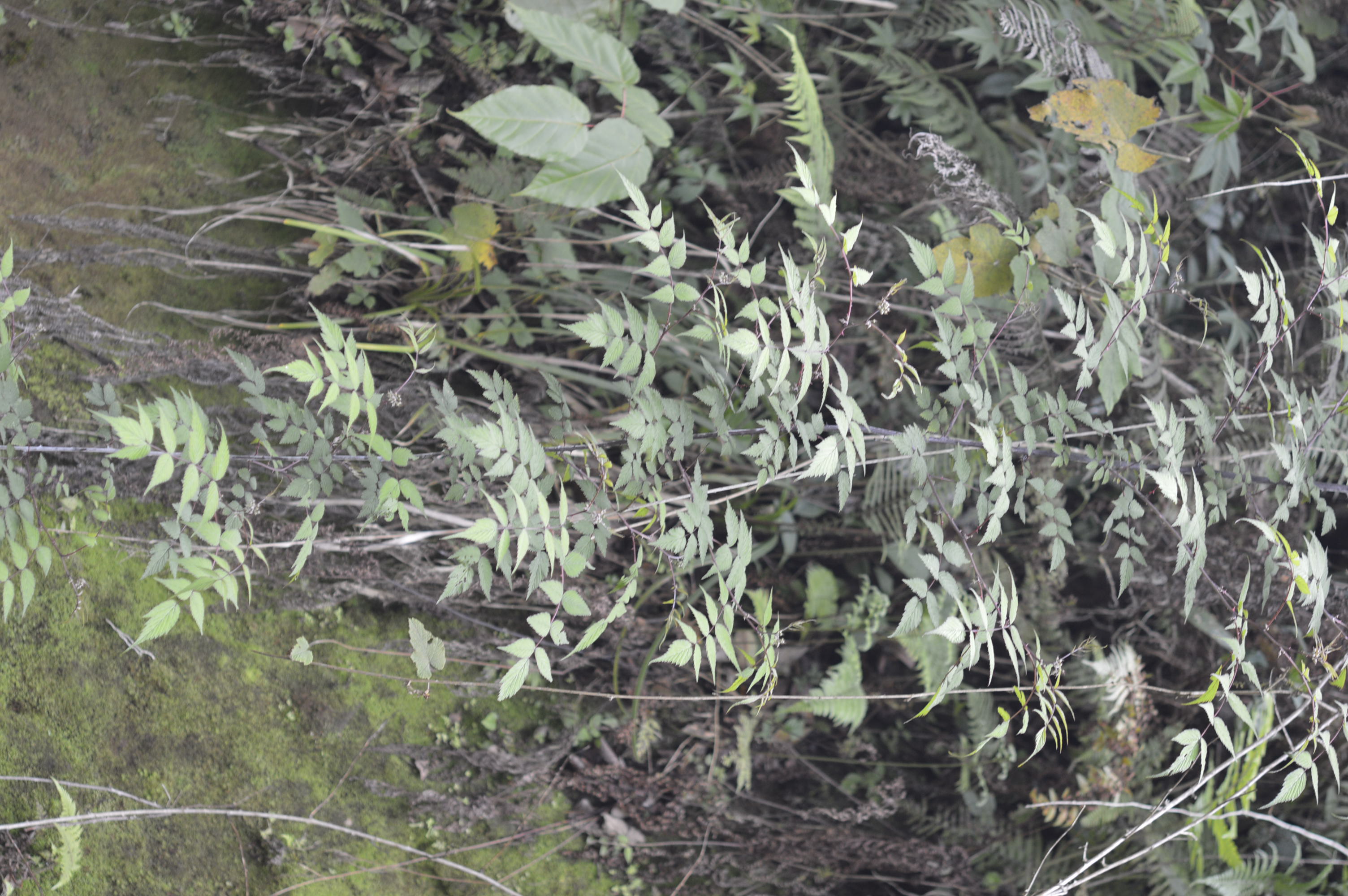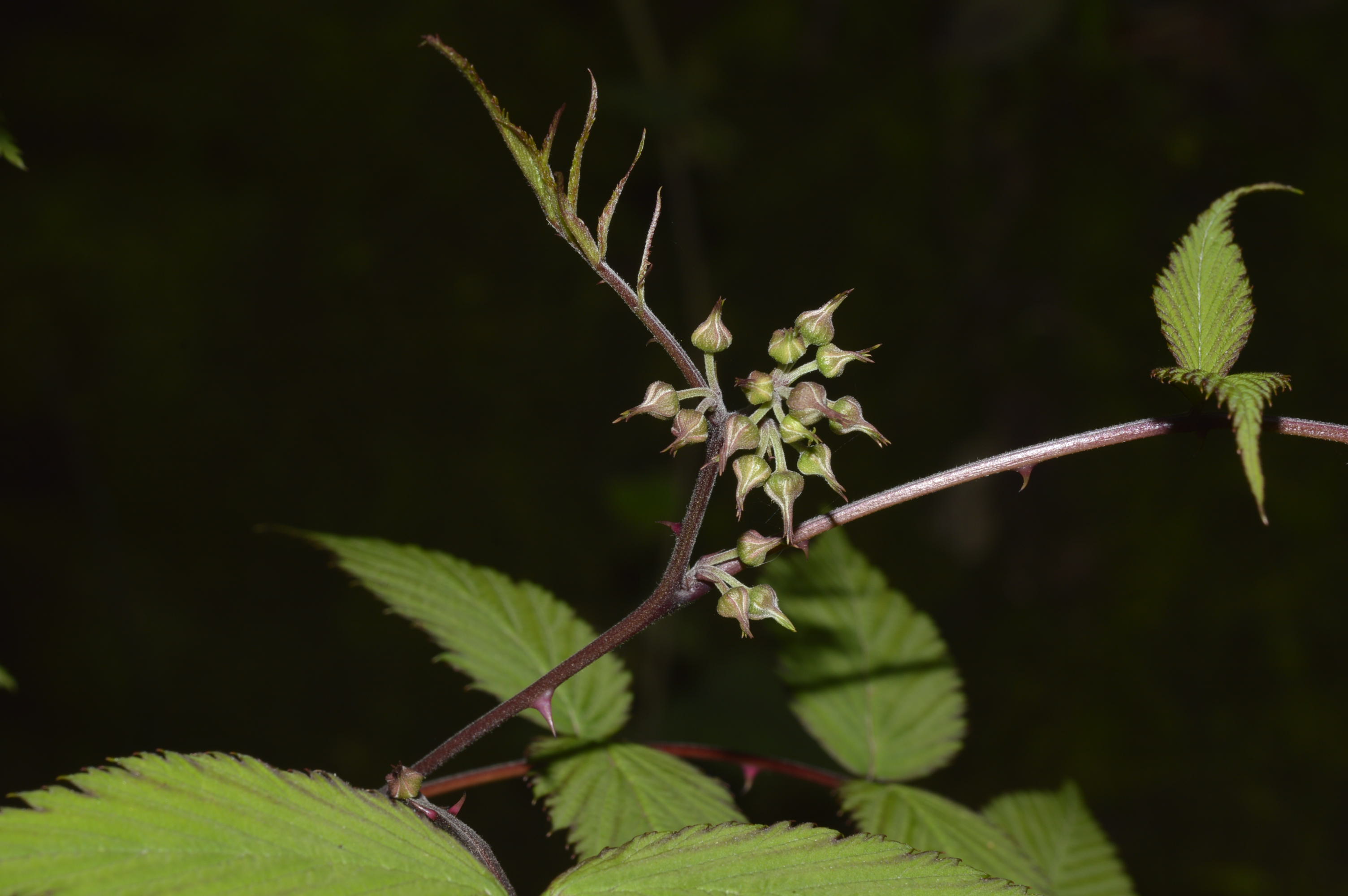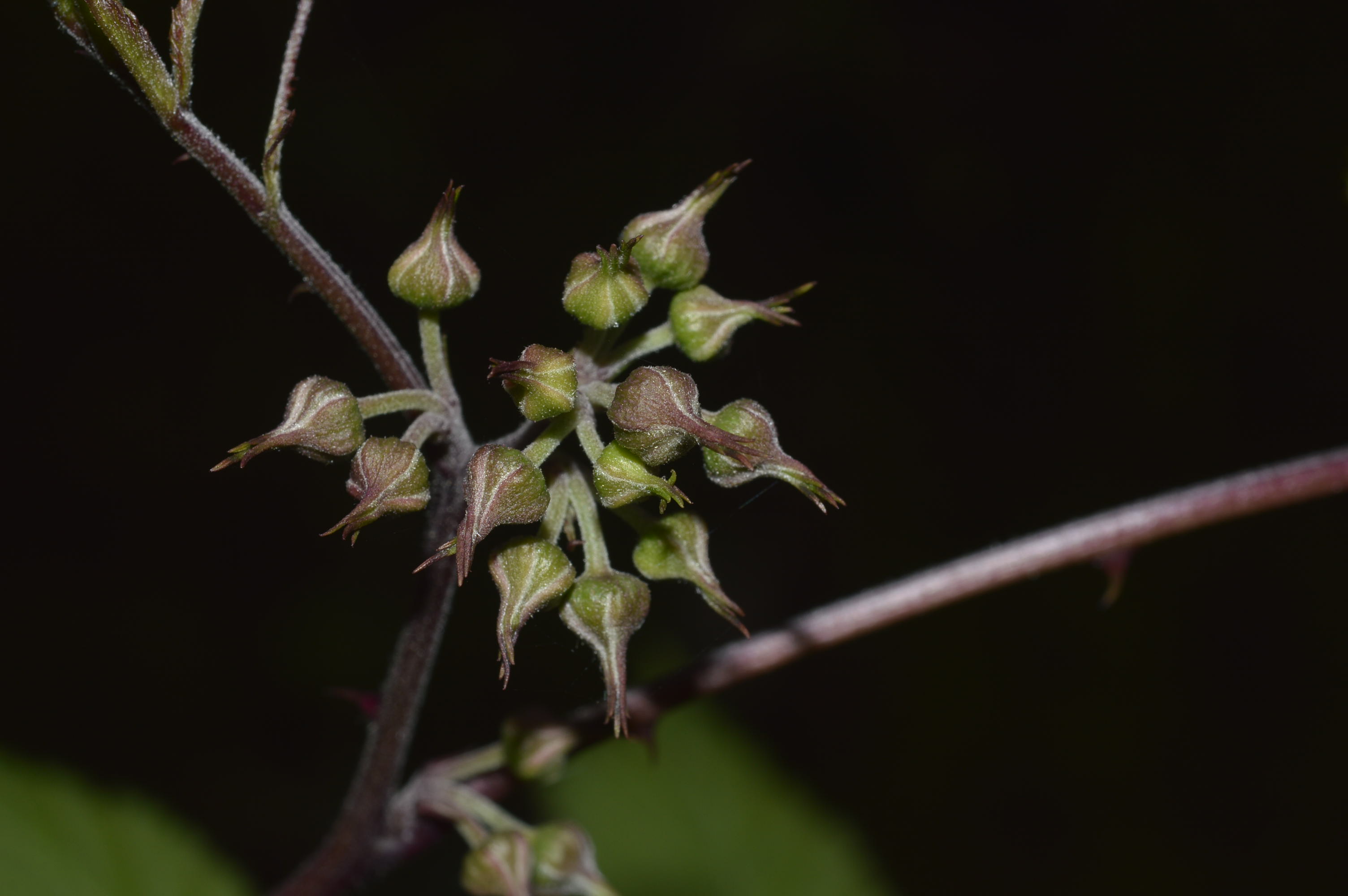 SK1170 03 JUNE 2018
: 6 posts by 2 authors. Attachments
(5)
Location : Lava, Kalimpong, India
Habit : Wild

Is it the same as earlier post of today

Rubus rosifolius
Sm.??
---
---
Rubus inopertus (Focke ex Diels) Focke ??
---
Yes to me also appear close to images/ herbarium specimens of Rubus inopertus (Diels) Focke at
---