Daldinia concentrica (Bolton) Ces. & De Not., 1863 (syn: Daldinia concentrica var. concentrica (Bolton) Ces. & De Not., 1863; Daldinia concentrica f. concentrica (Bolton) Ces. & De Not., 1863; Daldinia concentrica f. confluens Lloyd, 1919; Daldinia concentrica f. intermedia Lloyd, 1919; Daldinia concentrica var. microspora (Starbäck) Theiss., 1909; Daldinia concentrica var. minuta Waraitch, 1977; Daldinia intermedia (Lloyd) Child, 1932; Daldinia tuberosa (Scop.) J. Schröt., 1881; Daldinia vernicosa f. microspora Starbäck, 1901; Fungus fraxineus Ray; Hemisphaeria concentrica (Bolton) Klotzsch, 1843; Hemisphaeria tuberosa (Scop.) Kuntze, 1898; Hypoxylon concentricum (Bolton) Grev., 1827; Hypoxylon concentricum var. concentricum (Bolton) Grev., 1827; Hypoxylon tuberosum (Scop.) Wettst., 1885; Lycoperdon atrum Schaeff., 1774; Lycoperdon fraxineum Huds., 1778; Peripherostoma concentricum (Bolton) Gray, 1821; Peripherostoma concentricum var. concentricum (Bolton) Gray, 1821; Peripherostoma concentricum var. multicapsulare Gray, 1821; Sphaeria concentrica Bolton, 1792; Sphaeria concentrica var. pedicellata Pers., 1801; Sphaeria fraxinea Sibth., 1794; Sphaeria tuberosa (Scop.) Timm, 1788; Sphaeria tunicata Tode, 1791; Stromatosphaeria concentrica (Bolton) Grev., 1827; Valsa tuberosa Scop., 1772);
Austria; Channel Is.; Czech Republic;

Delhi

; Dominica; Germany; Great Britain; Greece; Guizhou; Hong Kong; Italy;

Karnataka

; Kenya; Latvia; Nigeria;

Pakistan

; Romania; Sierra Leone; Spain; Trinidad-Tobago; Tristan da Cunha;

West Bengal

; Zambia
as per
Catalogue of Life

;
Pls help me in the identification of these fungi. It was a dead stump of Ficus tree infested with termites. On the surface Daldinia (brown irregular balls) … was growing.
For the other one, Daldinia pls help in the identification of species. It may be Daldinia concentrica.
Place: Delhi University Campus
Date: September 2009
Daldinia  is known by several common names, including King Alfred's Cake, cramp balls, and coal fungus, is a member of Xylariaceae (Ascomycetes).
---
The First to images seems to be of Daldinia but to confirm it to D concentrica just you have cut in to have this specie has a diagnostic concentric growth ring like formation. If you find there is concentric ring this is undoubtedly D concentrica, but quit hard to determine from outside.
---
First one the black ascostroma as … identified it is Daldinia concentrca for the sure.
---
---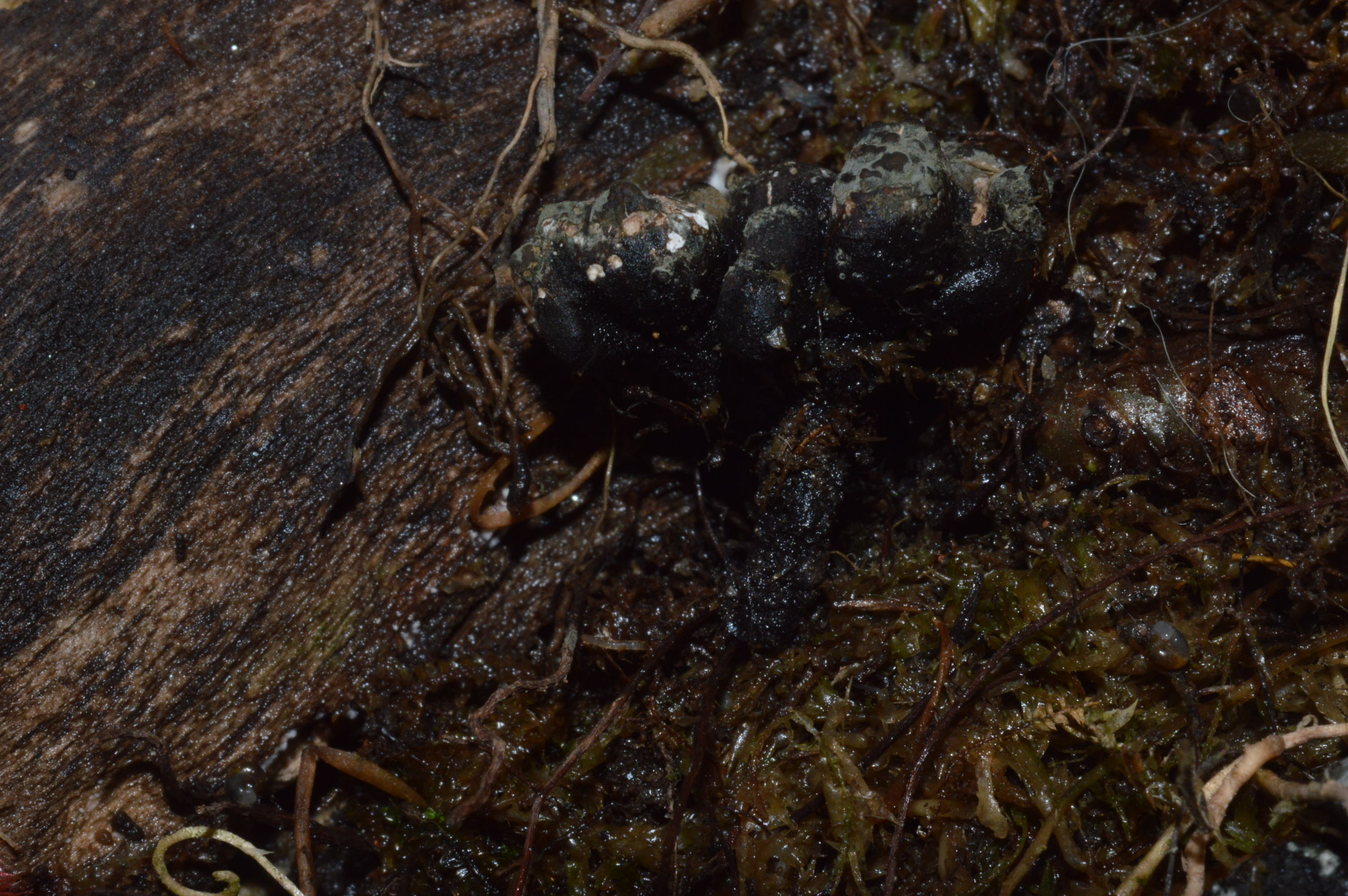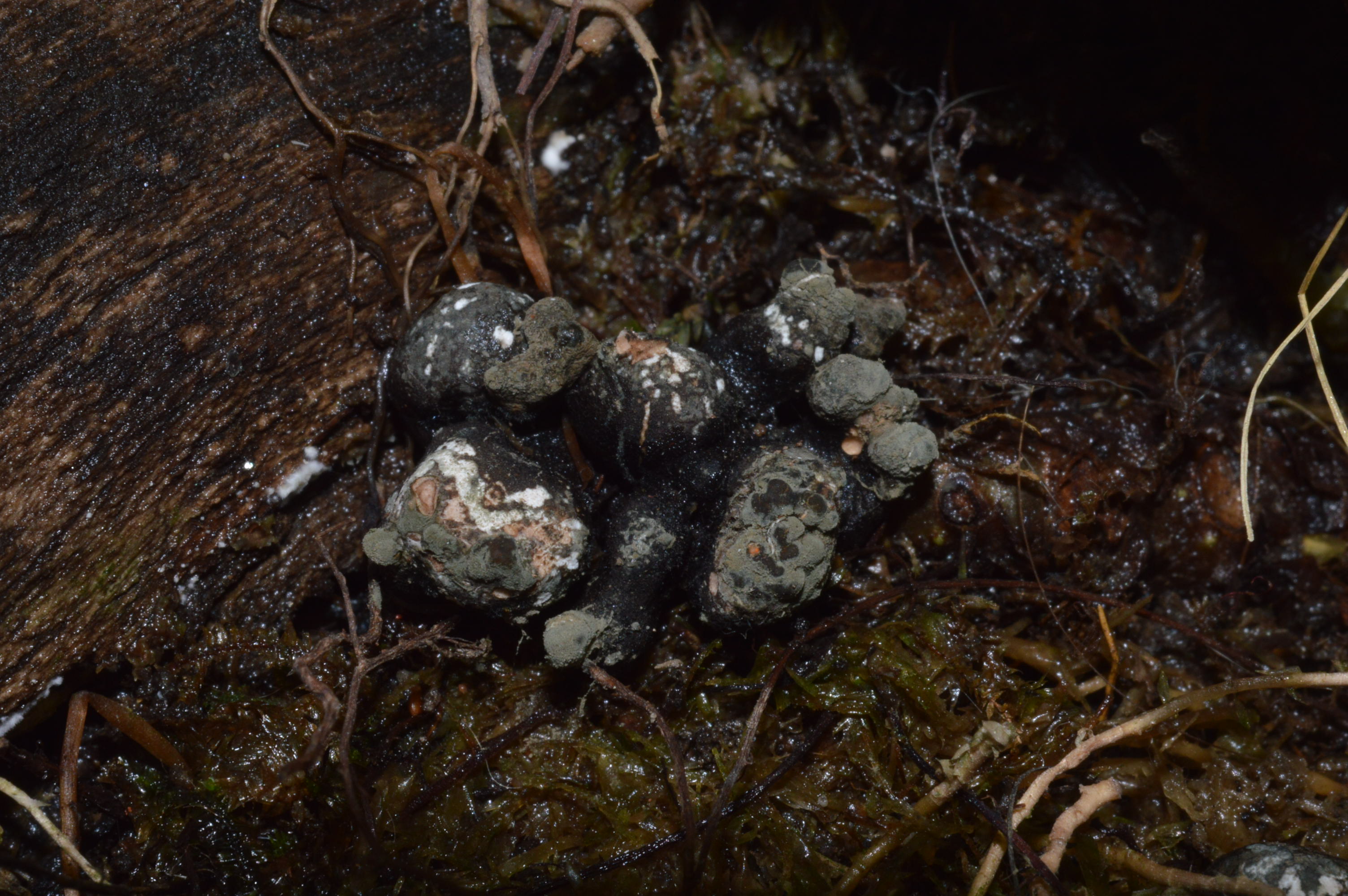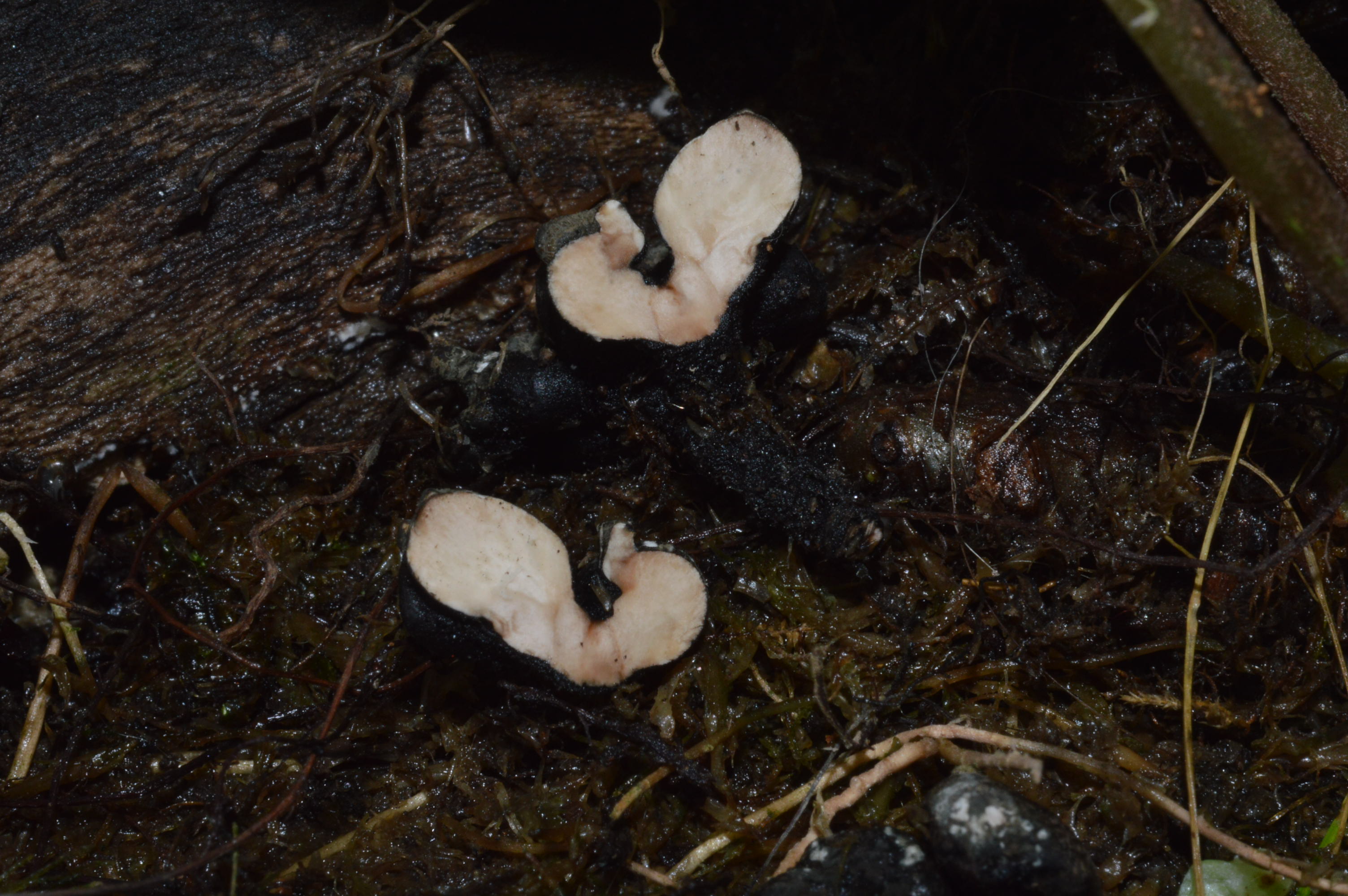 SK2044 14 July 2019 – Mycophyta
: 3 posts by 2 authors. Attachments
(3
)
Location: Gyaneswor, Kathmandu
Date: 13 July 2019
Elevation: 
1300
m.
Habitat : Wild
---
---
According to the book that is the only one listed. Thank you for the ID …!
---
---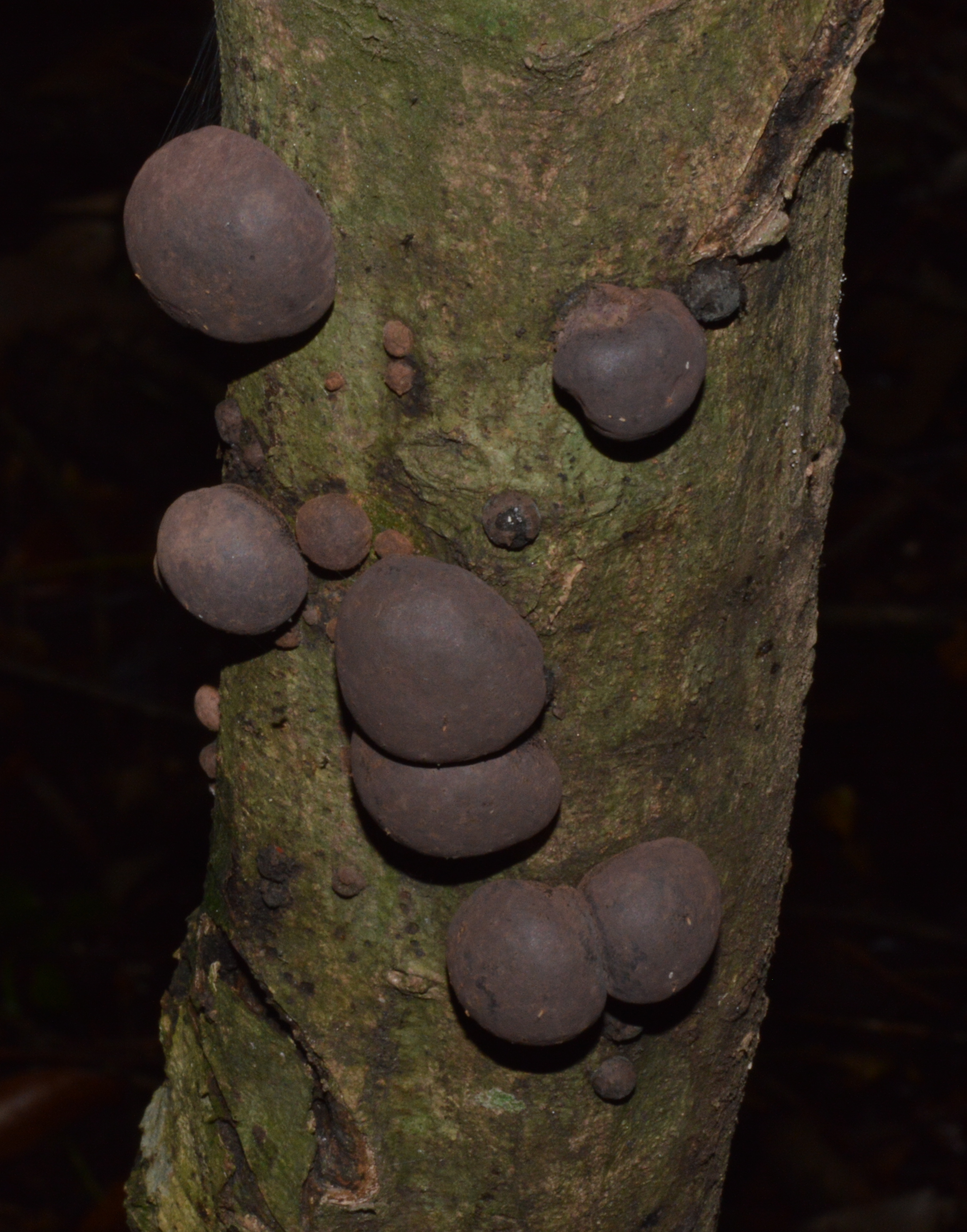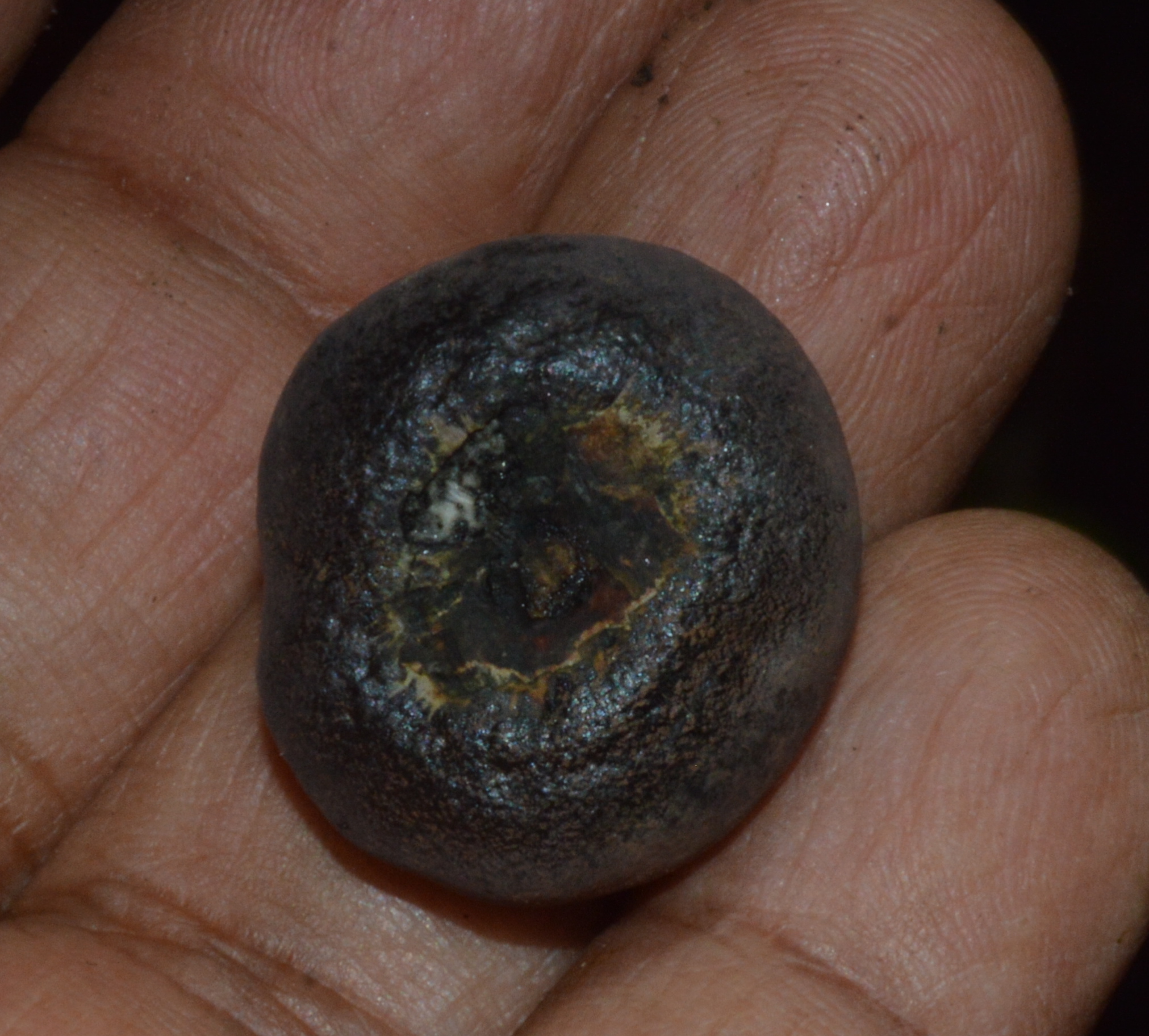 SK 2181 17 September 2019 – Mycophyta
: 5 posts by 2 authors. Attachments
(2)- 1 mb and 2 mb.
Loca
tion: Godawari, Lalitpur,, Nepal
---
What are the species of Daldinia found in your area/ book?
---
Location: Gyaneswor, Katghmandu
---
Daldinia
---
Daldinia concentrica (Bolton) Ces. & De Not. ? Only one listed??
---
---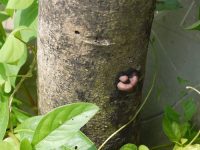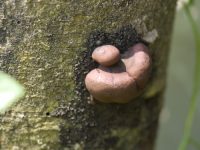 Daldinia sp. :: Waghbil, Thane, Maharashtra :: Sep 18, 2010 · 1:36 PM IST
: 2 images.
Daldinia sp. … Complex Daldinia concentrica
Waghbil, Thane, Maharashtra :: Sep 18, 2010 · 1:36 PM IST :: about 3 m (10 ft) asl
Many thanks to Hari M T (indiantoadstool) for suggesting the ID in
iNaturalist
---