Aristida adscensionis L. (syn: Aristida abyssinica Trin. & Rupr.; Aristida adscensionis var. abortiva A.Beetle ………………………….; Aristida aethiopica Trin. & Rupr.; Aristida americana var. bromoides (Kunth) Scribn. & Merr.; Aristida arabica Trin. & Rupr.; Aristida bromoides Kunth; Aristida canariensis Willd.; Aristida cardosoi Cout.; Aristida chaetophylla Steud.; Aristida coarctata Kunth; Aristida coerulescens Desf.; Aristida coerulescens var. arabica Henrard ……; Aristida confusa Trin. & Rupr.; Aristida corctata Kunth; Aristida curvata (Nees) Nees ex A.Rich. ..; Aristida debilis Mez; Aristida depressa Retz. ..; Aristida dispersa Trin. & Rupr. …..; Aristida ehrenbergii Trin. & Rupr.; Aristida elatior Cav.; Aristida fasciculata Torr.; Aristida festucoides Poir.; Aristida gigantea L.f.; Aristida grisebachiana E.Fourn. .; Aristida guineensis Trin. & Rupr.; Aristida heymannii Regel; Aristida humilis Kunth; Aristida interrupta Cav.; Aristida laxa Willd. ex Trin. & Rupr., pro syn. (ambiguous synonym); Aristida luzoniensis Cav.; Aristida macrochloa Hochst.; Aristida maritima Steud.; Aristida mauritiana Hochst. ex A.Rich., nom. illeg.; Aristida mauritiana Kunth .; Aristida modatica Steud.; Aristida mongholica Trin.; Aristida nana Steud.; Aristida nigrescens J.Presl; Aristida nutans Steud., pro syn.; Aristida paniculata Forssk.; Aristida peruviana Beetle; Aristida pumila Decne.; Aristida pusilla Trin. & Rupr.; Aristida pygmaea Trin. & Rupr.; Aristida racemosa Spreng.; Aristida schaffneri E.Fourn.; Aristida setacea Steud., pro syn. (ambiguous synonym); Aristida simplicissima Steud.; Aristida spicigera Trin. & Rupr.; Aristida stricta var. decolorans E.Fourn. ex Dávila & Sánchez-Ken, pro syn.; Aristida stricta var. grisebachiana E.Fourn. ex Dávila & Sánchez-Ken, pro syn.; Aristida strictiflora Trin. & Rupr.; Aristida submucronata Schumach. & Thonn.; Aristida submucronata var. scabra Henrard; Aristida swartziana Steud.; Aristida teneriffae Steud.; Aristida thonningii Trin. & Rupr.; Aristida viciosorum Pau; Aristida vulgaris Trin. & Rupr., nom. superfl. …….; Aristida vulpioides Hance; Arthratherum adscensionis (L.) Tzvelev, no basionym ref. .; Chaetaria adscensionis (L.) P.Beauv.; Chaetaria bromoides (Kunth) Roem. & Schult.; Chaetaria canariensis (Willd.) P.Beauv.; Chaetaria coarctata (Kunth) Roem. & Schult.; Chaetaria coerulescens (Desf.) P.Beauv.; Chaetaria curvata Nees; Chaetaria depressa (Retz.) P.Beauv.; Chaetaria elatior (Cav.) P.Beauv.; Chaetaria fasciculata (Torr.) Schult. & Schult.f.; Chaetaria festucoides (Poir.) P.Beauv.; Chaetaria forskalii Nees, nom. superfl.; Chaetaria gigantea (L.f.) P.Beauv.; Chaetaria humilis (Kunth) Roem. & Schult.; Chaetaria interrupta (Cav.) P.Beauv.; Chaetaria luzoniensis (Cav.) P.Beauv.; Chaetaria mauritiana (Kunth) Nees .; Chaetaria nana Nees ex Steud., pro syn.; Chaetaria teneriffae P.Beauv., nom. nud.);
Afghanistan; Algeria;

Andaman Is.;

Angola; Argentina Northeast; Argentina Northwest; Arizona; Aruba; Ascension; Bahamas;

Bangladesh

; Benin; Bolivia; Botswana; Brazil North; Brazil Northeast; Brazil Southeast; Brazil West-Central; Burkina; Burundi; California; Cameroon; Canary Is.; Cape Provinces; Cape Verde; Chad; Chile Central; Chile North; China North-Central; China South-Central; Colombia; Colorado; Cuba; Cyprus; Djibouti; Dominican Republic; East Aegean Is.;

East Himalaya

; Ecuador; Egypt; Eritrea; Ethiopia; Free State; Galpagos; Ghana; Greece; Guatemala; Gulf States; Gulf of Guinea Is.; Haiti; Hawaii; Honduras;

India

; Inner Mongolia; Iran; Iraq; Italy; Ivory Coast; Jamaica; Kansas; Kazakhstan; Kenya; Kirgizstan; Kriti; KwaZulu-Natal; Lebanon-Syria; Leeward Is.; Lesotho; Lesser Sunda Is.; Libya; Madagascar; Madeira; Malawi; Mali; Maryland; Mauritania; Mauritius; Mexican Pacific Is.; Mexico Central; Mexico Gulf; Mexico Northeast; Mexico Northwest; Mexico Southeast; Mexico Southwest; Missouri; Mongolia; Morocco; Mozambique; Myanmar; Namibia; Nebraska;

Nepal

; Netherlands Antilles; Nevada; New Guinea; New Mexico; New York; Nicaragua;

Nicobar Is.;

Niger; Nigeria; North Caucasus; Northern Provinces; Oklahoma; Oman;

Pakistan

; Palestine; Paraguay; Peru; Puerto Rico; Qinghai; Rodrigues; Runion; Rwanda; Saudi Arabia; Senegal; Seychelles; Sicilia; Sinai; Socotra; Somalia; South Carolina; Spain; Sri Lanka; Sudan; Swaziland; Tanzania; Texas; Thailand; Togo; Transcaucasus; Tunisia; Turkey; Turks-Caicos Is.; Uganda; Utah; Uzbekistan; Venezuela; Venezuelan Antilles; Vietnam;

West Himalaya

; Western Sahara; Windward Is.; Xinjiang; Yemen; Zambia; Zare; Zimbabwe
as per
Catalogue of Life
;
---
Identification, please. Is this Aristida genus? Which species?
Date/Time- November 8, 2017; 14:00 PM
Location- Place, Altitude, GPS- Eastern Melghat
Habitat- Garden/ Urban/ Wild/ Type- Wild
Plant Habit- Tree/ Shrub/ Climber/ Herb-  Herb; Grass
Height/Length- 1-2′ Height
---
Aristida setacea. according to your information.
---
---
Aristida adscensionis
---
Thanks, … Is this an exotic/invasive species in India?
---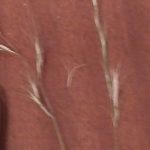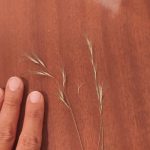 Grass id help: which Aristida?
: 2 images.
This is a
perennial clump aristida in red soil
in Bhopal
Some species of Aristida….. may be Aristida setacea Retz.
---
Aristida adscensionis
---