Curcuma ferruginea Roxb., Asiat. Res. 11: 336 1810. ;
NE. India to Myanmar
: Bangladesh, India, Myanmar as per
POWO
;
Location: Soureni, Mirik, India
Date: 18 May 2017

Altitude: 4200 ft.
Curcuma zedoaria
(

Christm.) Roscoe ???
---
I think your plant is Curcuma caesia, having a deep violet-red patch which runs through the length of the lamina is characteristic for this sp.
---
check the colour of the rhizome
---
I think your guess is correct !
Please validate !
Attachments (2)
---
This is not Curcuma caesia. Its rhizome os dark blue. Here it is more yellowish. Leaves and inflorescence is required for correct ID.
---
Thanks, …, I have forwarded you leaves & inflorescence.
---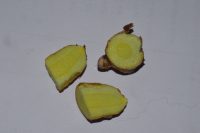 Enclosing fresh image of rhizome for ID  validation.
Attachments (1) – 7 mb.
---
Appears to be Curcuma ferruginea
---
This looks matching … and POWO shows distribution for the location.
…: Please see for inclusion in the FoI !
---
did it have a nice aroma when you cut it? before you dug it out what did the leaves look like?
---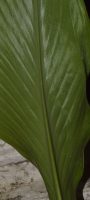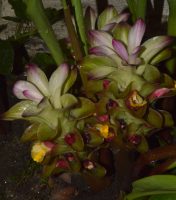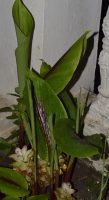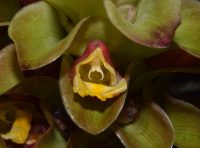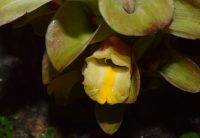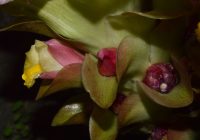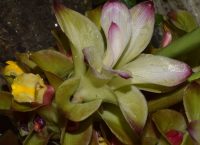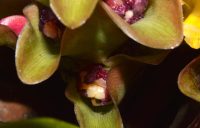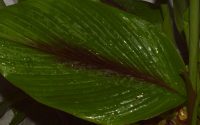 Curcuma ferruginea Roxb.
: 10 posts by 1 author. 9 images- 6 to 7 mb each.
Location: Gyaneswor, Kathmandu, Nepal
Date: 12 May 2020

Altitude: 1300 m.
---
There are many species with purple patch on the leaves, but the rhizome and flower are the identification features.
---
Yes, but it is  from same rhizome you have ID earlier!
---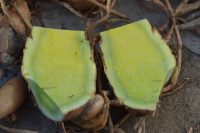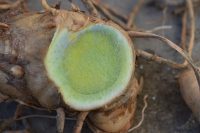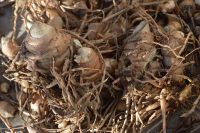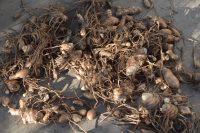 Same plant from 
SK624 07 JUL-2017:ID
4 images.
---
Any beneficial and medicinal usage of this plant?
---
Not much reported uses.
---