Synotis vagans (Wall. ex DC.) C.Jeffrey & Y.L.Chen, Kew Bull. 39(2): 288 (1984) (syn: Senecio vagans Wall.; Senecio vagans Wall. ex DC.; Solidago chinensis Spreng. ex DC. (ambiguous synonym));
---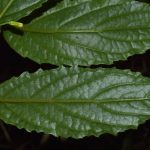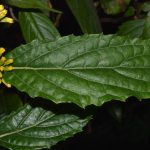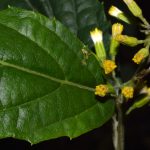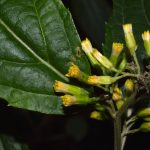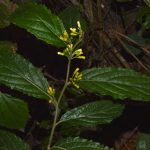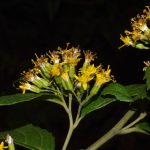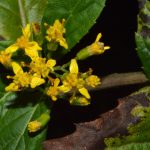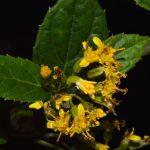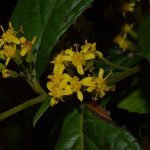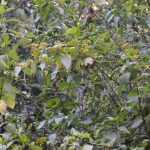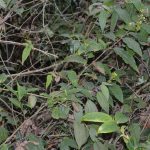 Synotis triligulata (Buch.-Ham. ex D.Don) C.Jeffrey & Y.L.Chen : 11 posts by 1 author. 11 images- 6 to 7 mb each.
Syn: Senecio triligulatus Buch.-Ham. ex D.Don
---
Distribution to Nepal is not mentioned in any links except in the enclosed journal and corolla yellowish-white in this sp. whereas in my sp. it is purely dark yellow. As such, I could not decide.
---
I have crossed checked with … also and he  has validated as Senecio triligulata i.e., Synotis triligulata.
---
How can you be so sure with so many species in Checklist of Nepal
---
I checked POWO, GBIF and CoL. They are not showing distribution in Nepal but only S.himalayas !
---
---
But Flora of China says Capitula minutely radiate, numerous, arranged in terminal compound corymbs; Ray floret 1; Disk florets 2 or 3;
So it is not Senecio acuminata also.
---
On further checking, it is seen that it should be Synotis vagans as per GBIF specimens as below:
For Synotis vagans, Flora of Bhutan says:
Similar to S. triligulata but glabrous; leaves narrowly ovate. 7- 12 >< 2.5- 4cm. rounded at base. denticulate: petioles up to 10mm: capitula in axillary corymbs; phyllaries 8. glabrous; ray flowers c 4-5. corolla tube 3mm; ligules 4 >< 1.5mm: disc flowers 5——6: pappus 7mm.
For Synotis triligulata (Buchanan-Hamilton ex D. Don) C. Jeffrey & Y. L. Chen,
Flora of China
says, petiole 1-2 cm, capitula minutely radiate, very numerous, arranged in lax axillary and terminal rounded compound corymbs; Ray florets 3 or 4; Disk florets 3 or 4;
---
I guess you are correct …!
---
Some expert from China has validated as Synotis triligulata !
---
It looks close to both species suggested here. So need to measure and observe the specimen floral and other features to confirm.
---
As already discussed in detail in this thread, it should be 
Synotis vagans
only as per details and references herein.
Synotis triligulata
 looks different as per images and references herein.
---