Banksia paludosa R.Br., Trans. Linn. Soc. London 10: 207 1811.;
coastal SE-New South Wales) as per Catalogue of Life;
---
Different Banksia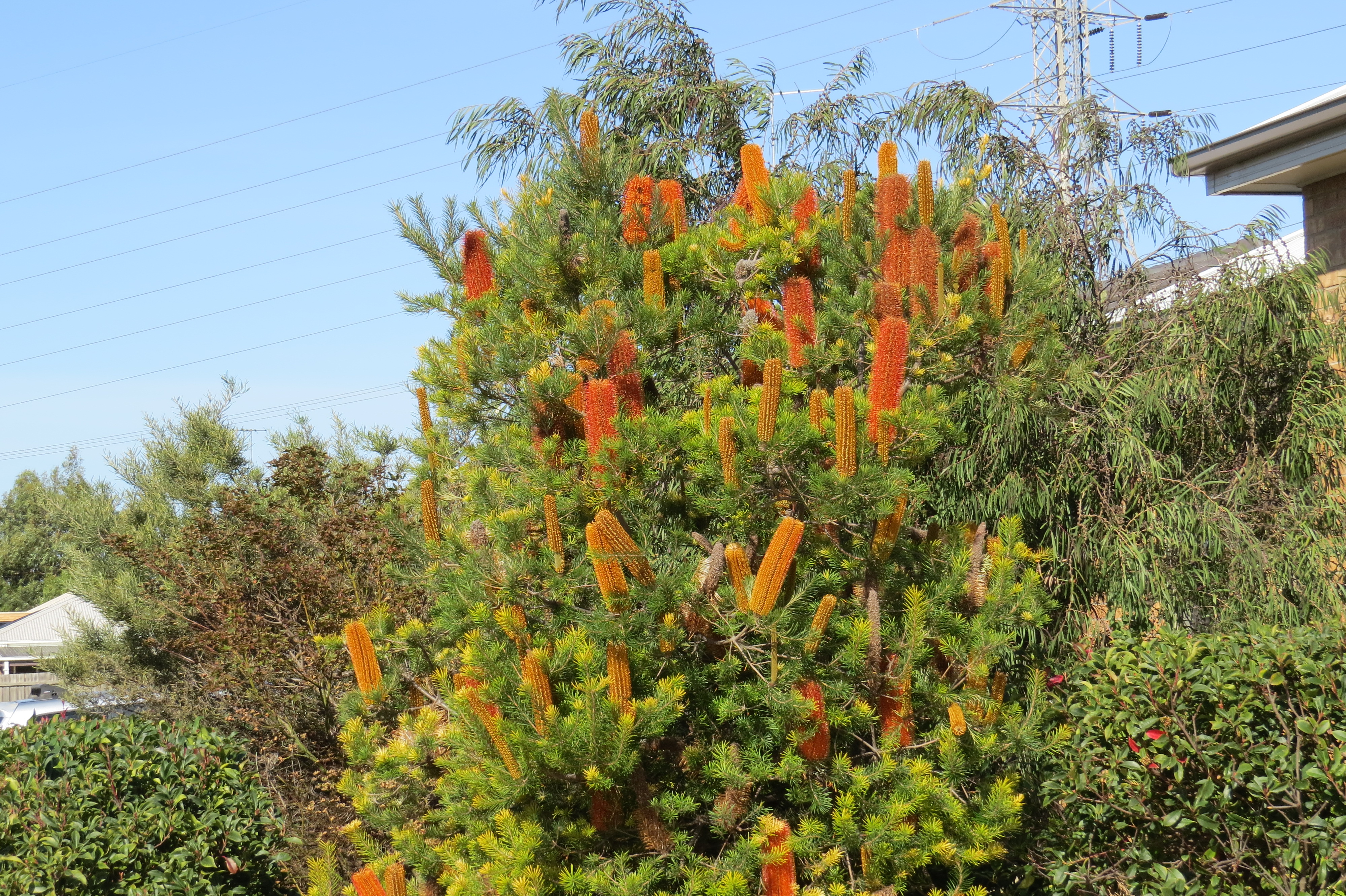 MKP AUS001 : 12 posts by 3 authors. Attachments (1)
Currently in Australia, Geelong, Waurn Ponds. Got selected for Executive endeavor Fellowship by Government of Australia.
Could see many plants/tees different from India.
Asked … whether I can post the plant photos of this place. With his permission posting here the first post.
Though a member of eflora for many mnay years have not posted the photos.
Sorry for any mistake.
This is Banksia sps. Also known as cockatoo plant. One picture of full bloom
---
Thanks, … Beautiful. Pl. also send a close up.
---
Is it Banksia integrifolia?
---
Appears similar to the images of Banksia integrifolia at Wikipedia  

---
Attachments
(5)
---
Attachments
(2)
---
It is more likely to be Banksia paludosa as per
References: