Thalictrum chelidonii DC., Prodr. 1: 11 1824. (syn: Thalictrum chelidonii var. cysticarpum (Wall.) Hook. fil. & Thoms.; Thalictrum cysticarpum Wall.; Thalictrum viviparum Stocks ex Lecoy.);
.
Himalaya to S. Tibet
:

East Himalaya, Nepal,

Tibet,

West Himalaya as per
POWO
;
India (Jammu & Kashmir, Himachal Pradesh, Uttar Pradesh), Sikkim, Bhutan, Nepal,

Tibet
as per
Catalogue of Life
;
Thalictrum chelidonii

Family – Ranunculaceae
As per FoC 
Thalictrum chelidonii is close to

Thalictrum reniforme

but differs from latter in being glabrous and having cauline leaves with axillary buds, also no. of carpels are less i.e. 6-8 with styles shorter than ovary in T.chelidonii while T.reniform is gladular pubescent plant having 15 – 20 carpels longer than ovary…
Details of axillary buds, glabrous plant nature with 4-5 carpels can be seen in attached images moreover this species is also mentioned in Flora of Himachal Pradesh from Kullu district.
Description from FoC site –
Photographed at Gushaini, Kullu district, Himachal Pradesh
Altitude – 2600 metres asl
Location: Kathmandu Valley

---
Nepali Name: दाम्पाते Daampaate
---
.
---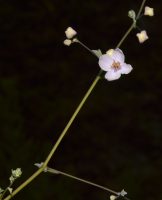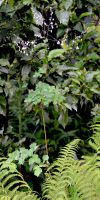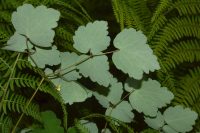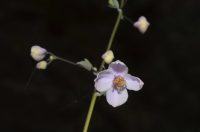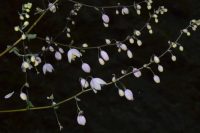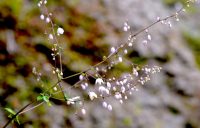 Thalictrum chelidonii DC.: 8 very high res. images.
Date: 22 August 2021

Habit : Wild 
---