Melanoseris decipiens var. multifida (Hook. fil.) Ghafoor, Qaiser & Roohi Bano, Pakistan J. Bot. 49: 1325 (2017) (syn: Cicerbita decipiens var. multifida (Hook.f.) Roohi Bano & Qaiser; Lactuca decipiens var. multifida Hook.f.);
.
Afghanistan to Nepal: Afghanistan, Nepal, West Himalaya as per POWO;
.
---
SK1187 09 JUNE 2018
 : 3 posts by 2 authors. Attachments 
(3
)
Location : 
Sukhiapokahari, Darjeeling, India
Date : 12 May 2018
Habit : Wild
Leaf only !
If it is Asteraceae, it might be Notoseris khasiana (C.B.Clarke) N.Kilian.
---
Leaf looks slight different. Some other Notoseris ??
---
Checked but still confusing. Plant is scandent nature!
---
As per Flora of British India, the species is upto 4 ft slender erect herb, with deltoid leaves, having cordate base. But, KEW herbarium doesn't show cordate base –
colplanta
.
KEW has some other spp too –
POWO
.
It was my guess only, since the probability of
asteraceae
was raised and the leaves looked deltoid. It is quite possible it may be some other
asteraceae.
---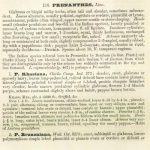 Sorry, Sir, forgot to attach FBI entry.
---
Looks according to the keys!
---
Sir ji, I suggest please keep it that way, for it will have its own room in eFI ! In future if more information can be obtained from other sources, or you happen to find this again and can be identified properly, it will be moved to a more furnished room!
---
please check probability of another one (6 ft height), (Lactuca graciliflora DC. of FBI)
Perhaps this is your plant-
POWO
---