---
Similar to S.alata but slender, naked, entirely subterranean stem to 20cm sometimes present; aerial part 12-30cm;leaves always subrosulate at base of flowering stem, ovate, 3.5-15 x 2.5-15cm, acuminate, truncate or cordate at base, sinuate-dentate; petioles slender, unwinged, 5-12cm; inflorescence smaller, with ± naked flowering stem and few compact corymbs; capitula usually disciform, very rarely inconspicuously radiate; female flowers 2,corolla ± tubular but slightly dilated above, 7-8mm, 5-toothed or tube 6mm with 2mm subentire limb (Karglasa specimen only); bisexual flowers 3, corolla 8-10.5mm; achenes glabrous, disc pappus 5-7mm.
---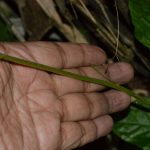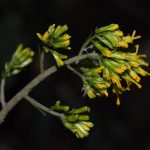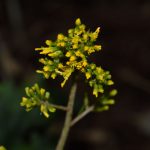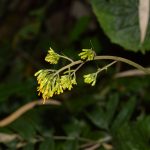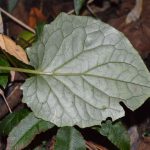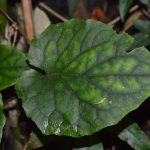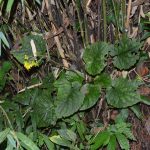 Synotis wallichii (DC.) C.Jeffrey & Y.L.Chen : 7 posts by 1 author. 7 images- 5 to 7 mb each.
Location: Kathmandu Valley

Syn :
Senecio wallichii
 DC.
---