Sorbaria sorbifolia (L.) A. Braun, P.F.A.Ascherson, Fl. Brandenburg 1: 177 (1860) (syn: Basilima sorbifolia (L.) Rafin.; Schizonotus sorbifolia (L.) Lindl. ex Steud.; Sorbaria sorbifolia f. glabra (Maxim.) H. S. Kim; Sorbaria sorbifolia var. glabra Maxim.; Sorbaria sorbifolia f. incerta (C. K. Schneid.) Kitag.; Sorbaria stellipila var. incerta C. K. Schneid.;  Spiraea floribunda Hort. ex C. Koch; Spiraea pinnata Moench; Spiraea sorbifolia L.);
.
Asia-Temperate as per POWO;
.
China (Heilongjiang, Jilin, Liaoning, Nei Mongol), North Korea, South Korea, Mongolia, Siberia (W-Siberia, C-Siberia), Russian Far East, Estonia (I), Latvia (I), Lithuania (I), Belarus (I), Uzbekistan (I), Denmark (I), Finland (I), France (I), Italy (I), Norway (I), Sweden (I), Croatia (I), Austria (I), Czech Republic (I), Slovakia (I), Germany (I), Alaska (I), USA (I) (Connecticut (I), Iowa (I), Indiana (I), Massachusetts (I), Maine (I), Michigan (I), Minnesota (I), New Hampshire (I), New Jersey (I), New York (I), Ohio (I), Pennsylvania (I), Rhode Island (I), Tennessee (I), Virginia (I), Vermont (I), Washington State (I), Wisconsin (I), West Virginia (I)), Canada (I) (Manitoba (I), New Brunswick (I), Newfoundland (I), Nova Scotia (I), Ontario (I), Prince Edward Isl. (I), Quebec (I), Saskatchewan (I), Yukon (I)) as per Catalogue of Life;
.
---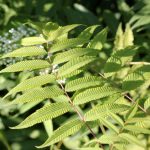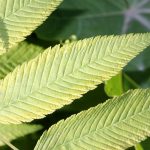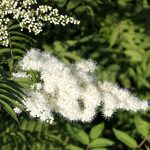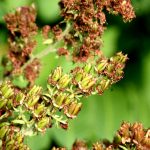 Sorbaria sorbifolia from Mississauga, Canada-GS23012021-4
Sorbaria sorbifolia (Linn.) A. Braun
False Spiraea
Shrub differing from S. tomentosa in dwarf stiff habit (less than 2 m tall as against up to 6 m tall), glabrous leaves (as against pubescent on veins beneath at least when young), shorter 10-25 cm long narrower panicles with erect branches (as against 20-30 cm long with spreading branches).
Photographed from Kariya Japanese Park, Mississauga, Canada, 9-9-2019
---
---
.
References: POWO  Catalogue of Life  The Plant List Ver.1.1  Wikipedia
http://www.missouribotanicalgarden.org/PlantFinder/PlantFinderDetails.aspx?taxonid=286405
https://plants.ces.ncsu.edu/plants/sorbaria-sorbifolia/
https://gobotany.nativeplanttrust.org/species/sorbaria/sorbifolia/