Elatostema cyrtandrifolium (Zoll. & Mor.) Miq., Pl. Jungh. 21 1851. (syn: Elatostema herbaceifolium Hayata; Elatostema sessile var. cyrtandrifolia (Zoll. & Mor.) Wedd.; Elatostema sessile var. pubescens Hook. fil.; Procris cyrtandrifolia Zoll. & Mor.);
.
Bhutan to Taiwan and Jawa: Assam, China South-Central, China Southeast, East Himalaya, Jawa, Laos, Malaya, Myanmar, Taiwan, Vietnam as per POWO;
.
---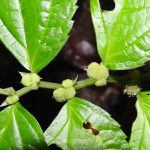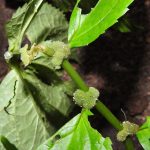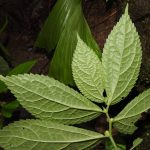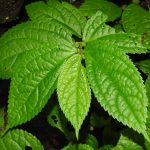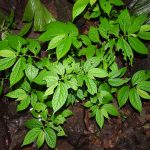 Plants for ID… (Mixed thread):
5 images.
Need Identification help for one Elatostema species I have collected
from Narcondam Island, A&N Islands, it was collected from an elevation
of 200m. For identification please find attached file.
---
What are the species reported over there ?
---
I think it is Elatostema cyrtandrifolium.
---
---
.
References: POWO  Catalogue of Life  The Plant List Ver.1.1  WCSP  IPNI  GBIF (High resolution specimens) Flora of China  FOC illustration  India Biodiversity Portal  IBIS Flora (FBI)  iNaturalist   Phytoimages  Research Gate