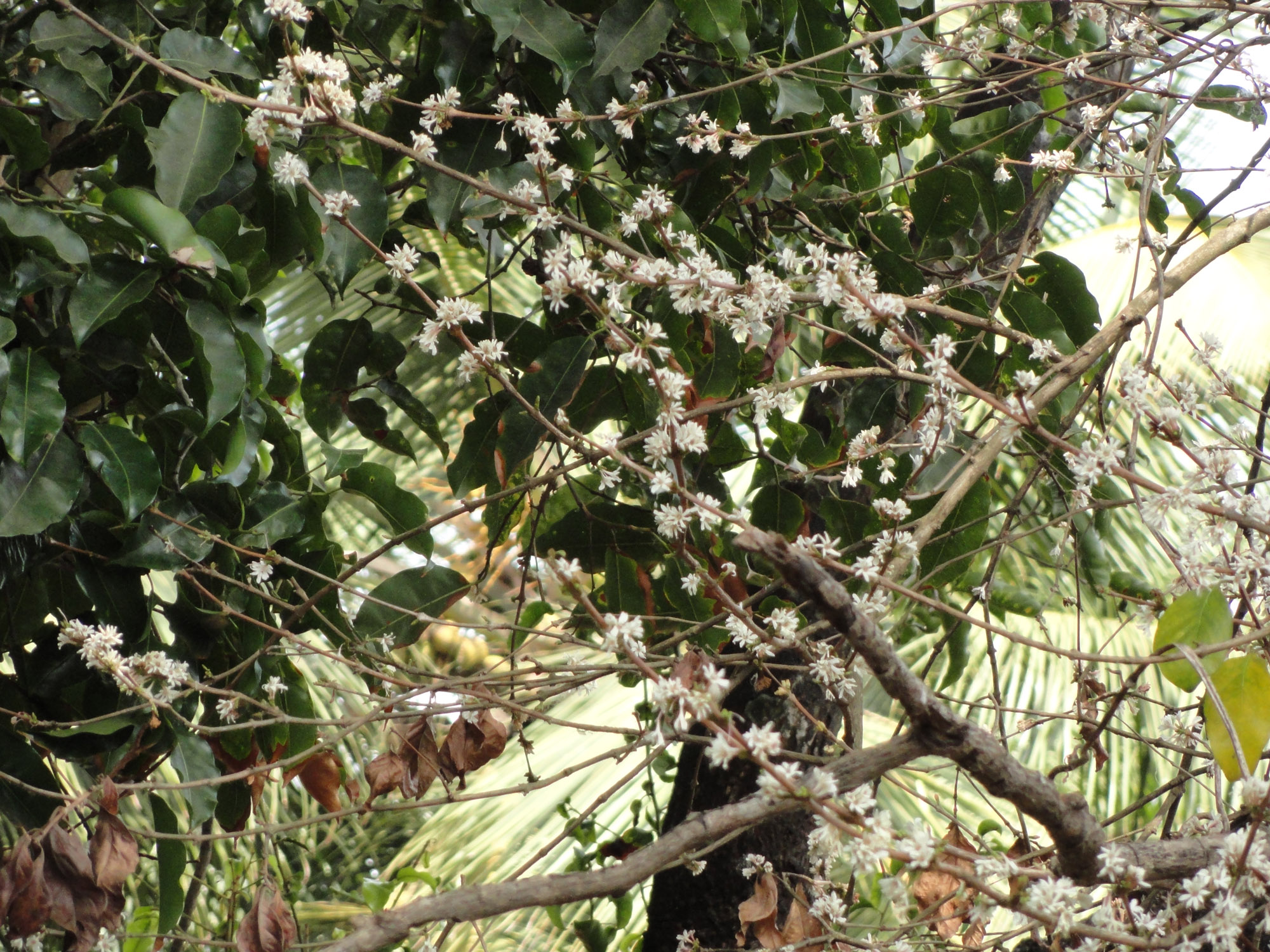 Update Tree for ID 20042011NVR2: Kindly identify the flowering tree. The tree behind is mimusops elengi.
---
A guess. Some Oleaceae member.  Any close up photographs  possible?
---
very interesting, where was this taken? is it native or wild? was it leafless? Looks like some rubiaceae, I am guessing Gardenia or perhaps Coffea
---
I am not able to make out, The background tree appears to be Mimusops elangi (Sapotaceae).
---
Maybe Chionanthus mala-elengi
---
Convolvulaceae member, Erycibe paniculata,
---
Does not match with either Chionanthus mala-elengi or Erycibe paniculata
---
.
---
Resurfacing again for ID and confirmation 20042011NVR2: Is this coffee arabica?
---
Most likely not….. flowers may look similar in many plants… from this picture at least I can not tell…
BUT the leaves in the pictures are not that of the Coffea arabica…
---
No. Please send close ups of flowers and other details required as per the eflora guidelines to help the experts to identify.
---
I too don't think this could be Coffea arabica. I have attached few pics from my area, please check with these.
---
Not C arabica, for sure. Please let us know more details such as place, Habit, Habitat and all other supportive information to guess the id.
---
Tree , around 3m in height, full of blossoms found in Goa
---
I think this could be Chionanthus mala-elengi
---