Dieffenbachia longispatha Engl. & K.Krause, Pflanzenr. IV, 23Dc: 44 1915.;
.
Colombia; Costa Rica; Honduras; Nicaragua; Panam; Venezuela as per Catalogue of Life;
.
---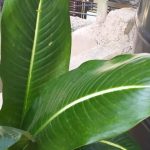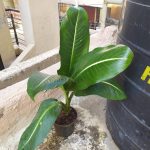 request id of this plant
2 images.
I need help identifying this potted plant
---
Lookslike a variety of  Dieffenbachia
But not sure whether this is the same variety or sps.
---
---
.
References: POWO  Catalogue of Life  The Plant List Ver.1.1  WCSP  IPNI
https://travaldo.blogspot.com/2020/09/dieffenbachia-longispatha-care.html
http://www.natureloveyou.sg/Plant%20Story/Note%202015/17Weekly%20Note%202015-26apr15.html