Hordeum jubatum L., Sp. Pl. 85 1753. (syn: Critesion adscendens (Kunth) Á.Löve; Critesion geniculatum Raf.; Critesion jubatum (L.) Nevski; Elymus jubatus (L.) Link; Hordeum adscendens Kunth; Hordeum caespitosum Scribn.; Hordeum jubatum var. caespitosum (Scribn.) Hitchc.; Hordeum jubatum subsp. intermedium Bowden; Hordeum jubatum var. pampeanum Hauman; Hordeum jubatum var. tomentellum Nevski; Hordeum pampeanum (Hauman) Herter; Hordeum pubiflorum var. pampeanum (Hauman) Melderis);
.
Siberia to Caucasus and NE. China, N. America as per POWO;
.
Alaska; Alberta; Amur; Argentina Northeast; Argentina Northwest; Argentina South; Arizona; Arkansas; Belgium; British Columbia; Buryatiya; California; Central European Rus; Chile South; Colorado; Connecticut; Czechoslovakia; Delaware; Denmark; District of Columbia; East European Russia; Falkland Is.; Finland; Germany; Idaho; Illinois; Indiana; Iowa; Irkutsk; Kamchatka; Kansas; Kentucky; Khabarovsk; Korea; Krasnoyarsk; Kuril Is.; Labrador; Lesotho; Magadan; Maine; Manchuria; Manitoba; Maryland; Masachusettes; Mexico Central; Mexico Northeast; Michigan; Minnesota; Missouri; Montana; Nebraska; Netherlands; Nevada; New Brunswick; New Hampshire; New Jersey; New Mexico; New York; New Zealand South; Newfoundland; North Carolina; North Caucasus; North Dakota; North European Russi; Northwest European R; Northwest Territorie; Norway; Nova Scotia; Nunavut; Ohio; Oklahoma; Ontario; Oregon; Pennsylvania; Primorye; Prince Edward I.; Qubec; Rhode I.; Sakhalin; Saskatchewan; South Carolina; South Dakota; South European Russi; Sweden; Switzerland; Tadzhikistan; Tennessee; Texas; Transcaucasus; Ukraine; Utah; Uzbekistan; Vermont; Virginia; Washington; West Siberia; West Virginia; Wisconsin; Wyoming; Yakutskiya; Yukon as per Catalogue of Life;
.
---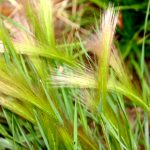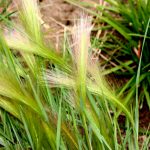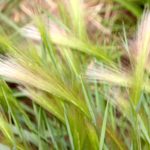 Hordeum jubatum from California-GS19022021-1
3 images.
Hordeum jubatum Linn.
A perennial herb easily differentiated from other wild species in narrow awn like glumes nearly 10 times as long as florets. Photographed from Tahoe, California, 5-8-2017.
---
---
.
References: POWO  Catalogue of Life  The Plant List Ver.1.1  WCSP  IPNI  Wikipedia  PFAF
https://www.gardenersworld.com/plants/hordeum-jubatum/
https://plants.usda.gov/core/profile?symbol=HOJU
https://www.wildflower.org/plants/result.php?id_plant=hoju
https://gobotany.nativeplanttrust.org/species/hordeum/jubatum/