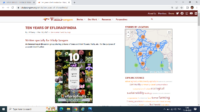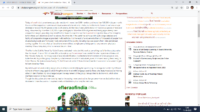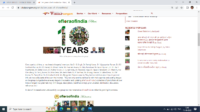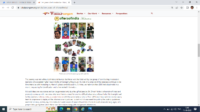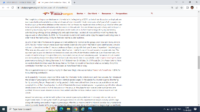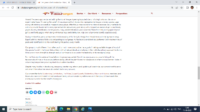 TEN YEARS OF EFLORAOFINDIA By J M Garg in Environment and Ecology
Pl. see it in Vikalp Sangam at
https://vikalpsangam.org/article/ten-years-of-efloraofindia/
Published on Mar. 02, 2021.
---
Very nice !
---
This is indeed a very nice effort for bringing our work to notice of others.
Kudos to all members and special thanks to Garg sir!!
---
Wow…very nice!
Congratulations, Garg sir and all team members!
---
Thanks sir for being a part of it.
---
VERY GODD GARG JI. LET THE WORLD RECOGNIZE OUR ENTHUSIASM AND EFFORT
---
It is nice to see the article, hearty congratulations Garg ji
---
A very well written document. Thanks Garg ji for all your efforts and making the group and website so popular. Congratulations to all members.
---
What a wonderful writeup dear Garg ji !!
Kudos to you !! Your dedication towards all fronts of efloraofindia is mind-boggling.
Respects and salutes to all outstanding contributors, the pillars, subject experts, moderators, major contributors. They have put their best efforts, much inspired by your constant and consistent dedication and determination to nurture and maintain efloraofindia, through all or any odds. It is not an easy goal by any measure.
Our best wishes to you, in this ongoing journey.
---
Congratulations Garg ji! It's a very well-written article showcasing the journey and success of eFI. Kudos to your dedication and tireless efforts and congrats to the entire eFI family!
---
Attaching screenshots, in case it is lost/ removed from the website in future.
10 images.
---
In 6 pages now.
6 images.
---