Crotalaria lamelliformis PASUPULETI SIVARAMAKRISHNA, PULICHERLA YUGANDHAR, LAL JI SINGH, Phytotaxa Vol 490, No 1, 2021;
.
---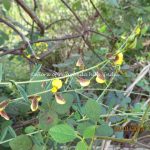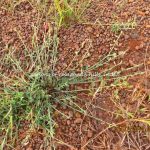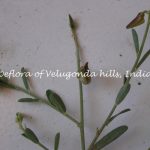 one more new species posted in efi: 4 images.
This plant is also posted in efi, I too collected, here images
---
Thanks a lot, … You mean to say that these plant images posted by you, are of crotalaria lamelliformis ?
---
to me it looks so, collected in near surroundings, there is another post also in efi
---
Thanks, … Which is the post in efi?
---
---
.
References:
Crotalaria lamelliformis (Fabaceae: Crotalarieae), a new species from Eastern Ghats of Andhra Pradesh, Peninsular India– PASUPULETI SIVARAMAKRISHNA, PULICHERLA YUGANDHAR, LAL JI SINGH, Phytotaxa Vol 490, No 1, 2021;