Syntrichia ruralis Weber & D. Mohr, 1803, Index Mus. Pl. Crypt. [2] 1803. (syn: Barbula ruraliformis Besch.; Barbula ruralis Hedw.; Barbula ruralis var. ruraliformis (Besch.) Husn.; Syntrichia ruraliformis (Besch.) Cardot; Syntrichia ruralis var. glacialis J.J. Amann; Tortula longimucronata X.J. Li; Tortula ruraliformis (Besch.) W. Ingham; Tortula ruralis (Hedw.) P. Gaertn., B. Mey. & Scherb.; Tortula ruralis var. ruraliformis (Besch.) De Wild.);
.
---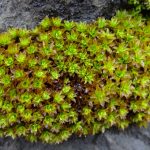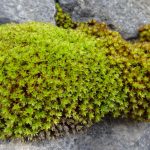 Banglore-Ooty November 2013 :: Requesting ID of this plant :: ARK2021-031: 3 images.
Requesting to please ID this plant captured growing in a wall crevice in Ooty in November 2013.
---
I have also seen this in Ooty long back.   If I recall my memory it is possibly be: Syntrichia ruralis, commonly known as twisted moss and star moss. Not sure.
If the moss contains hyaline hair point at the apex of the leaf then it can be Syntrichia.
But I have not seen any hyaline hair point in these pictures so I am not sure about the identity of the species as Syntrichia.
The moss is a member of the Pottiaceae family and it may be a member of the genus Hydrogonium.
---
No doubt it resembles Syntrichia ruralis. But for correct identification of a species please see microscopic details like leaf lobe, its cellular details.
---
Attaching a cropped pic, if it helps in ID.
---
---
.
References: Catalogue of Life  The Plant List Ver.1.1  Tropicos  Moss Flora of China  Wikipedia   iNaturalist  Plants of the Gila Wilderness