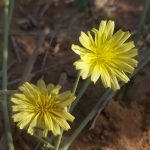 need help with yellow-flower id in Neemrana (Launea): 3 high resolution images.
Neemrana
4/4/2021
---
Suggested ID: Launea procumbens. However leaves need to be checked. Please post the foliage and habit pictures.
---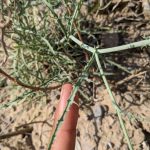 Please see if this image might be helpful
---
Pl. post image of the complete plant to get the idea about it.
We have to put extra energy into identifying plants with incomplete set of images.
You can easily resize and post complete set within 7 mb.
---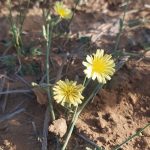 Thank you for your suggestion. Please see if this image helps.
---
Andryala. I hope
---
No. Not Andryala.
---
.
---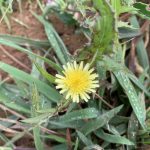 Malhargad near Pune, MH :: Sonchus for ID :: ARK2021-054:
Saw this Sonchus at Malhargad near Pune in July 2021 on a small hillock.
Unfortunately, have only these 2 pics, will it help in arriving at the ID?
Would appreciate any help in this matter.
---
Sonchus oleraceus L. ??
---
Yes, possible though the tip of the auricle is not visible.
---
OK … !
---