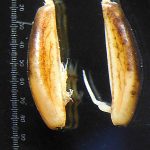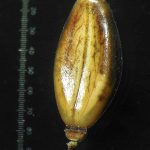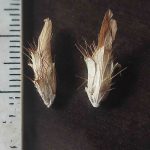 Acanthaceae For id: 1 high res. and 4 other images.
Collected this Acanthaceae capsule with persistent Calyx which sticks to cloths when walking among forest near Ranakpur, Rajasthan 
March 2021
---
Barleria species??
---
After consulting cooks flora i think this could be species of Blepharis sp
---
yes you are correct, I too observed the dry fruit of blepharis, it matches,
---
I too agree with … for Blepharis
---
Pl. check Blepharis linariifolia Pers. 
---
I think it is more likely to be Blepharis maderaspatensis (L.) B.Heyne ex Roth as per images and details herein.
---
not possible for me without leaf or flower
---