Astragalus trichocarpus Benth., J.F.Royle, Ill. Bot. Himal. Mts.: 199 (1835) (syn: Astragalus sesbanoides Benth.; Tragacantha trichocarpa (Benth.) Kuntze);
.
Pakistan to W. Himalaya as per POWO;
.
India (N): Himachal Pradesh; Jammu-Kashmir; Punjab ; Uttar Pradesh; Pakistan (N) as per ILDIS;
.
---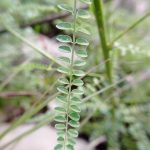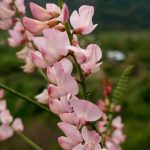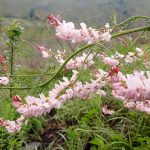 Identification required.- Photo collected from kashmir: 3 images.
Photo collected from kashmir.
Photo collected by :Umar samad.
---
Might be Indigofera
---
Resembles Indigofera heterantha Ji, once go with local flora, which sp recorded from there
---
Doesn't resemble with I.heterantha
---
Astragalus trichocarpus.
---
New record for Kashmir
---
---
.
References: POWO  Catalogue of Life  The Plant List Ver.1.1  ILDIS  IPNI  GBIF (High resolution specimens) High resolution specimen  Flora of Pakistan  FOP illustration  Pan India Bouquets  India Biodiversity Portal