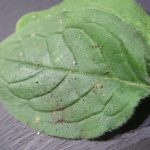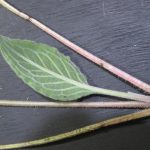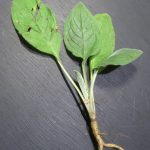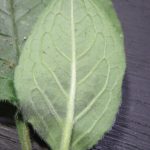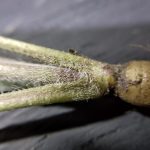 ID requested: Unid herb, dry deciduous forests, Mudumalai, Nilgiris, TN: 5 images.
Collected: Dec 2018.
Dry deciduous forests,
Mudumalai Tiger Reserve, Nilgiris, TN
No flowers detected during the collection period.
---
Difficult to say in vegetative stage.
---
I understand the difficulty. I was trying my luck if someone used to Southern Western Ghats is familiar with the leaves, and if possible guess the family and genus.
---
Could this be a 
Plantago
 sp.?
---
I thought about the same. The venation confuses me!
---
It seems Boraginaceae herb, Cyanoglossum or related genus.
---
Thank you! I had Boraginaceae as my prime suspect, but the roots were confusing. I was also thinking about Asteraceae. Is it possible?
---
Yes, it might be Cynoglosssum zeylanicum as … Said,
---