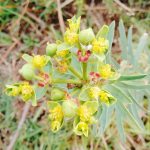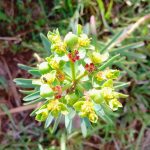 Euphorbia???- BGSBU RAJOURI J AND K: 2 high res. images.
---
Yes!
---
Pl. check comparative images at Euphorbia
---
Euphorbia wallichii or Euphorbia jacquemontii
---
May be Euphorbia dendroides
---
Pl. post the side view to check the details.
Looks different from the suggestions. 
Euphorbia dendroides does not have distribution as per POWO and CoL.
Euphorbia dracunculoides Lam. is one possibility, but doubtful with this image. 

---
1 high res. image
---
.
---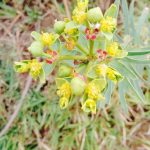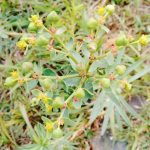 I'd requested for this Euphorbia sp from Rajouri-jandk: 2 images.
Habit: Herb
---
Please check from the list having distribution in JK.
---
I think it was posted earlier also. Pl. see feedback in Euphorbia???- BGSBU RAJOURI J AND K
---
Ok, I will check. Sir
---