Orobanche cumana Wallr., Orobanches Gen. Diask. 58 1825. (syn: Orobanche arenaria M.Bieb.; Orobanche bicolor C.A.Mey.; Orobanche cernua subsp. cumana (Wallr.) Soó; Orobanche glaucantha Trautv.; Orobanche sarmatica Kotov);
.
E. Europe to S. Siberia and W. & N. China: Afghanistan, Altay, Central European Rus, China North-Central, East European Russia, Inner Mongolia, Iran, Irkutsk, Kazakhstan, Kirgizstan, Krasnoyarsk, Manchuria, Mongolia, North Caucasus, Qinghai, South European Russi, Tadzhikistan, Transcaucasus, Turkmenistan, Uzbekistan, West Siberia, Xinjiang; Introduced into: Bulgaria, Chita, East Aegean Is., France, Germany, Greece, Hungary, India, Italy, Kriti, Krym, Nepal, Palestine, Romania, Spain, Turkey, Ukraine, West Himalaya, Yugoslavia as per POWO;
.
---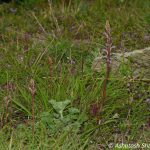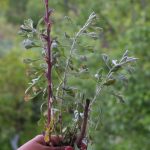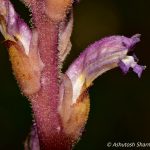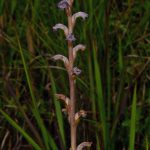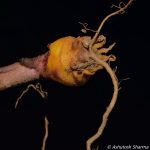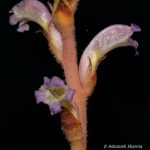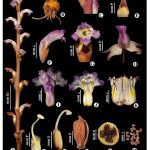 Submission of Orobanche cumana Wallr. A new addition to Flora of India AS10 July21: 7 images.
Here i am adding some images of
Orobanche cumana
Wallr.
(Orobanchaceae)
recently published as new addition to flora of India.
Photographed
at Kullu district, Himachal Pradesh In late April 2020
For more details one can go through our paper at following links
---
Great shots and congratulations !
---
---
.
References: POWO  Catalogue of Life  The Plant List Ver.1.1  Flora of China  FOC illustration  Flora of Pakistan  CABI
Orobanche cumana (Orobanchaceae), an addition to the flora of India from Himachal Pradesh (Western Himalaya) with a new host record– Ashutosh Sharma, Nidhan Singh, D.S. Rawat & Som Dutt Sharma- Manuscrit reçu le 02/06/2021 Article mis en ligne le 25/06/2021-pp. 189-205 (Abstract- Orobanche cumana Wallroth, collected from lower Kullu Valley of Himachal Pradesh in Western Himalaya, is reported here as a new record for the flora of India with Artemisia japonica Thunberg as a host recorded for the first time. This is a distinct species widely distributed from Eastern Europe to Siberia and Western and Northern China but yet unreported from India. The species belongs to Orobanche Linnaeus section Inflatae (Beck) Rouy series Cernua Novopokrovskij and is very closely related to O. cernua Linnaeus from which it differs by a combination of characters: longer, lax inflorescence, smaller flowers held distantly on scape, and host range. The detailed description, photographs, discussion/comments on confusion with related taxa, ecology and pollination of the species are also provided.)