Lolium perenne x Lolium multiflorum;
.
---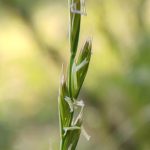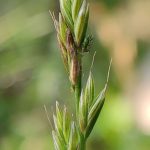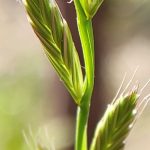 Lolium Species for identification.: 4 high res. images.
Location: Kulgam, Kashmir.
---
Any image showing a complete plant?
---
Lolium temelentum I hope
---
Two sp.  Of Lolium are commonly grown in kashmir… l.perene and L. temulentum… Both the two sp. Are present in mixed population.. So it is difficult for me to take full plant photographs by phone.
---
Very simple for Kashmir
Awns present Lolium temelentum
Awns absent L. perenne
---
These are hybrid Rye grass – Lolium perenne x Lolium multiflorum
---