Hedysarum microcalyx Baker, J.D.Hooker, Fl. Brit. India 2: 147 (1876);
.
Pakistan to W. Himalaya: India, Pakistan, West Himalaya as per POWO;
.
India (N); Himachal Pradesh]; Jammu-Kashmir; Punjab; Uttar Pradesh; Pakistan (N) as per ILDIS;
.
Common name: Long-Keel Sweetvetch
.
---
Baker ; stems robust, leaflets large membranous, bracts linear minute, corolla several times calyx, keel exceeding standard, joints large membranous entire.
West Himalayas, temperate region ; Gurwhal, Falconer ; Kashmir, Lance ; Lahul, Jaeschke.
Stems 1.1/2-2 ft. high, stout, sulcate, glabrous. Leaf-rachises 6-9 in. long ; leaflets 11-13, distant, oblong-lanceolate, obtuse or subacute, 1-1.1/2 in. long ; both sides green, glabrous. Flower-racemes 2-4 in. long, lax ; pedicels 1/8-1/4 in. long, grey pubescent. Calyx 1/8 in., campanulate, membranous, glabrous ; teeth minute, deltoid-cuspidate. Corolla bright red, 5/8-3/4 in. Joints 2-3, oblong, 1/2-5/8 in. long, thin, glabrous, the sutures both distinctly margined.
(Attributions: IBIS Flora (Flora of British India))
.
---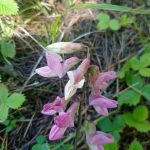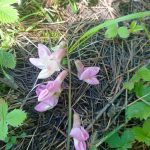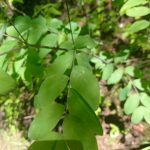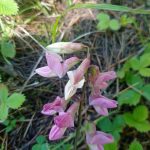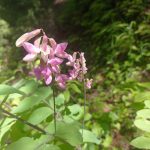 Hedysarum sp. For id: 5 images.
Location: Kupwara jammu and Kashmir.
Photo taken by Adil Abdullah from, kupwara. J&K.
---
Hedysarum pseudomicrocalyx H.Ohashi & Tateishi ??
---
I think it looks different from Hedysarum pseudomicrocalyx as per GBIF specimens.
---
What are the other species of Hedysarum reported from your area ?
Hedysarum microcalyx
Hedysarum astragaloides
Hedysarum cachemirianum
Hedysarum falconeri var. cachemirianum.
---
Following keys at Flora of Pakistan, it appears close to Hedysarum microcalyx as well as per GBIF specimens- one and two.
---
---
.
References: POWO  Catalogue of Life  The Plant List Ver.1.1  ILDIS  GBIF specimens- one and two (High resolution specimens) Flora of Pakistan  Pan India Bouquets  Flowers of India  India Biodiversity Portal  IBIS Flora (Flora of British India) Plant illustrations