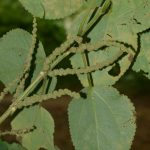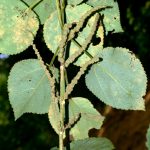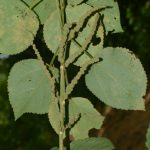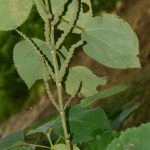 MS, July, 2021/04 Boehmeria sp. for id.: (Mixed thread): 5 correct images as above.
Location : Darlawn
Habitat : Wild
---
Boehmeria
---
I concur with …
---
Seems Boehmeria macrophylla
---
I am unable to find a match as per comparative images at
Boehmeria

,
though it appears close to 
Boehmeria macrophylla
 Hornemann.
But I am unable match it with any of the varieties as per as per 
Flora of China
---
What are the species reported in your area?
Do you have any keys ?
---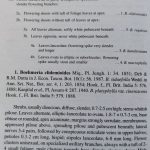 ---
After checking all the species, we can keep it tentatively as Boehmeria virgata subsp. macrophylla (Hornem.) Friis & Wilmot-Dear (syn. Boehmeria macrophylla Hornemann) though I am not convinced as I do not see long-cuspidate apex. Leaves appear close to Boehmeria ternifolia D. Don, but a typical apex is missing, as can be seen in the images.
---
---