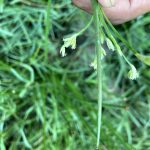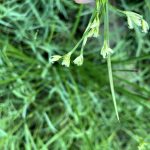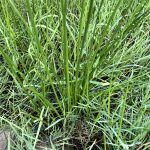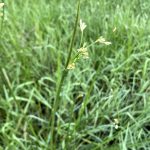 ID Request- 08072021-AS01 Juncus? Possibly juncus effusus: 4 images.
Could you help me identify this plant?
Date- 07-07-21, Time 3:00 pm
Place- Bhopal
Habitat- Wild wetlands, growing in the shallow areas of the lake.
Plant habit- Herb, with hollow stems, and flowers emerging towards the top. Usually growing in clumps, found along the edges of the lake as well as the shallower areas of the pond. 
Height- approximately 2 ft.
---
Juncus effusus looks correct.
---
What are the species reported from your area?
---
I found this plant in the wetland area of Bhopal lake. In this document that I found about the macrophytes of bhoj Wetland, there is only juncus prismatocarpus from the juncaceae family.
---
I am not sure with images at GBIF, FoPI, POWO
---