Allium victorialis L., Sp. Pl. 295 1753. (syn: Allium anguinum Bubani; Allium convallarifolium Pall. ex Ledeb.; Allium longibulbum Dulac; Allium plantaginense Willk. & Lange; Allium plantagineum Lam.; Allium reticulatum St.-Lag.; Anguinum victorialis (L.) Fourr.; Berenice victorialis (L.) Salisb.; Caloscordum victorialis (L.) Banfi & Galasso; Cepa victorialis (L.) Moench; Geboscon lanceolatum Raf.; Geboscon triphylum Raf.);
,
Europe to Himalaya: Austria, Bulgaria, Czechoslovakia, East European Russia, East Himalaya, France, Germany, Hungary, Italy, Nepal, North Caucasus, Pakistan, Poland, Portugal, Romania, Spain, Switzerland, Transcaucasus, Ukraine, West Himalaya, Yugoslavia as per POWO;
.
---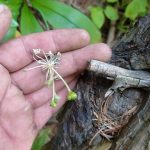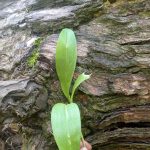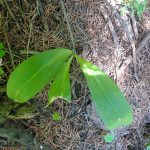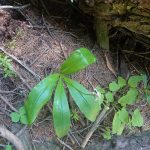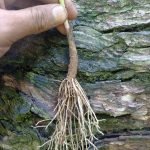 Identification required 8977: 5 images.
Locally known as Jungli praan.
Location: Kupwara J and K. 
Date of collection: 27/07/2021.
---
Allium ??
---
Not Allium
---
Sorry …, it is Allium sp.
---
OK …
---
Seems a type of Allium sp.
---
What are the species of Allium reported from the area?
Is there any clear picture of the inflorescence?
---
For me it seems to be Allium victorialis
---
Yes, possible as per GBIF specimens- one and two and as per POWO, FoP & FoC illustrations.
---
---
.
References:
POWO, CoL  The Plant List Ver. 1.1  WCSP  IPNI  FoP & FoC illustrations GBIF specimens- one and two