Rhododendron augustinii Hemsl., J. Linn. Soc., Bot. 26(173): 19–20 1889. (syn: Azalea augustinii (Hemsl.) Kuntze; Rhododendron vilmorinianum Balf.f.);
.
Tibet to Central China: China North-Central, China South-Central, Tibet as per POWO;
.
---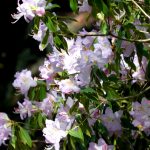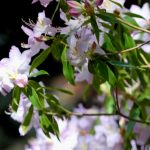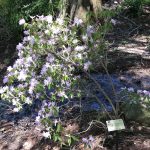 Rhododendron augustinii from UCBG-GS28082021-1: 3 images.
Rhododendron augustinii Hemsl. subsection Triflora
A Chinese plant grown in University of California Botanical Garden, clicked on 21-4-2019.
---
---
.
References: POWO  Catalogue of Life  The Plant List Ver.1.1  Tropicos  IPNI