Rhododendron lutescens Franch., Bull. Soc. Bot. France 33: 235 1886. (syn: Rhododendron blinii H.Lév.; Rhododendron costulatum Franch.; Rhododendron lemeei H.Lév.);
.
China (W. Sichuan, Yunnan, Guizhou) as per POWO;
.
---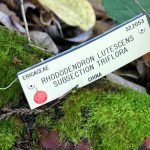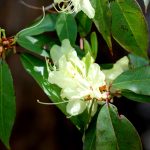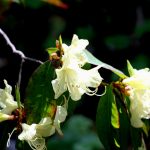 Rhododendron lutescens from UCBG-GS28082021-8:
Belonging to subsection triflora,

is a straggling shrub

from China.
Photographed

from University of California

Botanical Garden,

24-4-2019.
---
---
.
References: POWO  Catalogue of Life  The Plant List Ver.1.1  Tropicos  IPNI  Wikipedia landscapeplants  treesandshrubsonline rhododendron