Rhododendron rubiginosum Franch., Bull. Soc. Bot. France 34: 282–283 1887. (syn: Azalea rubiginosa (Franch.) Kuntze; Rhododendron catapastum Balf.f. & Forrest; Rhododendron desquamatum Balf.f. & Forrest; Rhododendron rubiginosum var. ptilostylum R.C.Fang; Rhododendron squarrosum Balf.f.; Rhododendron stenoplastum Balf.f. & Forrest);
.
Tibet to China (Sichuan, Yunnan) and Myanmar as per POWO;
.
---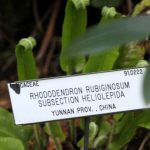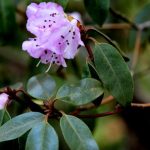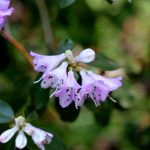 Rhododendron rubiginosum from UCBG-GS29082021-6: 3 images- 2 high res.
Rhododendron rubiginosumFranch.
Evergreen shrub native to Myanmar and China with pink, red or pale purple flowers.
Photographed from University of California Botanical Garden, 22-4-2019.
---
---
.
References: POWO  Catalogue of Life  The Plant List Ver.1.1  Tropicos  IPNI  Wikipedia  rhododendron-azalee  treesandshrubsonline landscapeplants