Argostemma quarantena Anoop Puthuparampil Balan, Robi A. J., Nanu Sasidharan, Webbia Journal of Plant taxonomy and Geography, Vol. 76 No. 1 (2021);
.
---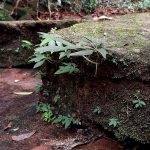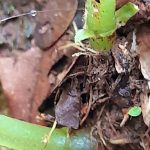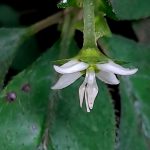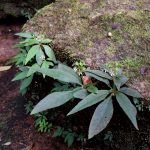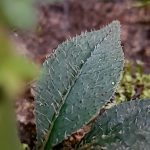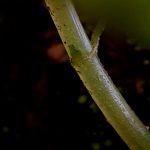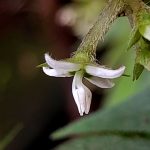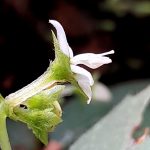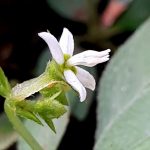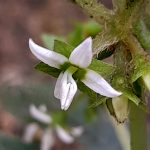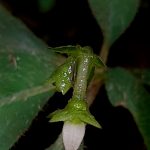 144 ID wild plant:
Please ID wild plant,
Location: near Reserve Forest, Chathamattom, Ernakulam District, (Kochi) Kerala PIN:686671
Altitude: 1400fsl
Flower date: 20.08.2021, 03.25pm
Habitat: wild, moisture, rocky wall in stream, filtered sunlight
Plant habit: erect, slender weak fleshy stem 2.5mm diameter, hairy, annual
Height: 08cm
Leaves: opposite, ovate, oblong, apex, hairy, size:9×4cm
Flower: racemose, 4 petals, diameter:09mm, white, non fragrant
Fruit:
Seed:
Camera: mobile Samsung Galaxy A21s
---
Please check Argostemma found in Kerala ! Looks different from A. quarantena.
---
Yes, it is A. quarantena, no difference.  Thank you very much for ID my plant,
---
This is the latest find if ID is correct !
---
Yes, it is correct, thank you for the information. The plant shown in the daily was from Vagamon, a high altitude place, only 45km from here.
---
From the image it looks A.quarantena
---
It's definitely not A. quarantena. Need full sized images (showing leaves) to say anything about its identification.
---
---
.
References:
Argostemma quarantena (Rubiaceae, Ruboideae), a new species from southern Western Ghats, India– Anoop Puthuparampil Balan, Robi A. J., Nanu Sasidharan, Webbia Journal of Plant taxonomy and Geography, Vol. 76 No. 1 (2021);