Circaea repens Wall., Bot. Zeitung (Berlin) 28: 761 1870. (syn: Circaea alpina var. himalaica C. B. Cl.);
.
N. Pakistan to S. Central China and Myanmar: Assam, China South-Central, East Himalaya, Myanmar, Nepal, Pakistan, Tibet, West Himalaya as per POWO;
.
---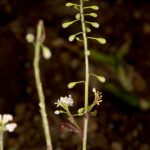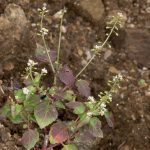 SK 2999 28 September 2021: 2 very high res. images.
Location: Kalikot, West Nepal
Altitude: 2600 m.
Date: 15 August 2021
Habit : Wild
---
I feel it is or close to Circaea… Onagraceae.
---
I guess matches with Circaea cordata Royle.
Most of our observations so far are placed at Circaea alpina subsp. imaicola
---
.
References: POWO  Catalogue of Life  The Plant List Ver.1.1  Flora of China  FOC illustration  Flora of Pakistan  Annotated checklist of Flowering plants of Nepal  Pan India Bouquets India Biodiversity Portal