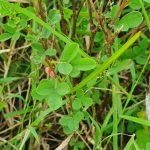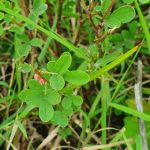 Wild Plant for ID : Nasik : 11OCT21 : AK – 017: 2 images.
A small wild plant seen in the Gangapur Grasslands this month (11.10.21).
---
Looks like Indigofera.
---
Indigofera trita
---
Require a high res. image to see the details and comment further.
---
Adding high resolution images..
2 high res. images.
---
I think it is very difficult to confirm with these images as many species are quite close to Indigofera trita
---
Not a problem.
We will leave it as Indigofera Species as of now.
---