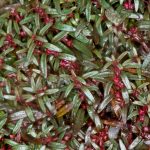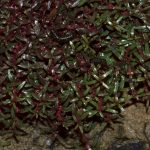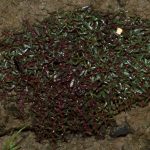 SK 3109 05 November 2021: 3 very high res. images.
Location: Surkhet, West Nepal
Altitude: 1053m.
Date: 29 August 2021
Habit : Wild
---
Seems to Ammannia
---
May be. It was growing flat at the lakeside !
---
Does not look like match with any Ammannia from Nepal !
---
If possible try to get closeups
---
These are only images ! Surprised that stems are not erect rather flat on floor but looks like Ammannia or Rotala ??
---
Yes, …, Check with Rotala rosea,
---
I checked all but not convinced with any !
---
Appears to be some species of Rotala only, as per comparative image sherein.
Pl. also check Rotala indica (Willd.) Koehne
---
I checked all but not fully convinced. Leaves look here more linear !
---