Vaccinium exaristatum Kurz, J. Asiat. Soc. Bengal 42(2): 86 1873. (syn: Vaccinium apricum H.R.Fletcher; Vaccinium garrettii Craib; Vaccinium longetubulosum J.J.Sm.; Vaccinium winitii H.R.Fletcher);
.
Assam to China (S. Yunnan, S. Guizhou, W. Guangxi) and Indo-China: Assam, China South-Central, China Southeast, Laos, Myanmar, Thailand, Vietnam as per POWO;
.
---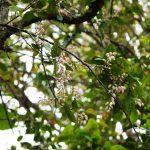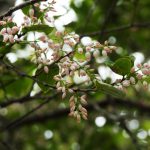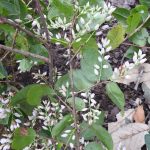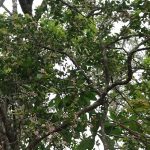 MS,Nov.,2021/62 Vaccinium sp. ? for id.: 4 images- 1 very high res.
Location : Khawbung
Date : 07-04-2017
Habit : Small tree
Habitat : Wild
---
Vaccinium sprengelii (G.Don) Sleumer ??
---
Maybe Vaccinium sprengelii as suggested by … as per Qsbg
What are the keys?
---
It is
Vaccinium exaristatum
Kurz
Myself and Dr. M. SANJAPPA (Former Director of BSI) reported from India as New record,
from Gwaltabi of Manipur in 2007
in BNHS, but I collected it in March 2003.
It is common locality wise, not available everywhere of its natural habitat
---
V. exaristatum has two colour variants, white and pinkish purple and also in between them.
It is also collected from Mizoram and Nagaland
---
---
.
References: POWO  Catalogue of Life  The Plant List Ver.1.1  Tropicos  IPNI  GBIF (High resolution specimens) Flora of China  Research gate