Tanacetum vulgare L., Sp. Pl. 844 1753. (syn: Chamaemelum tanacetum E.H.L.Krause; Chrysanthemum asiaticum Vorosch.; Chrysanthemum boreale (Fisch. ex DC.) B.Fedtsch.; Chrysanthemum tanacetum Vis.; Chrysanthemum umbellatum Vell.; Chrysanthemum vulgare subsp. boreale (Fisch. ex DC.) Vorosch.; Tanacetum alpestre Pall. ex Ledeb.; Tanacetum crispum Steud.; Tanacetum elatum Salisb.; Tanacetum officinale Gueldenst. ex Ledeb.; Tanacetum officinarum Crantz; Tanacetum umbellatum Gilib.; Tanacetum vulgare subsp. boreale (Fisch. ex DC.) Á.Löve & D.Löve; Tanacetum vulgare var. boreale (Fisch. ex DC.) Trautv. & C.A.Mey.; Tanacetum vulgare f. crispum (L.) Fernald; Tanacetum vulgare var. crispum L.; tanacetum boreale Fisch. ex DC.);
.
Albania, Altay, Amur, Austria, Baltic States, Belarus, Belgium, Bulgaria, Buryatiya, Central European Rus, Chita, Corse, Czechoslovakia, Denmark, East European Russia, Finland, France, Germany, Great Britain, Greece, Hungary, Inner Mongolia, Irkutsk, Italy, Japan, Kamchatka, Kazakhstan, Khabarovsk, Kirgizstan, Korea, Krasnoyarsk, Krym, Kuril Is., Magadan, Manchuria, Mongolia, Netherlands, North Caucasus, North European Russi, Northwest European R, Norway, Poland, Portugal, Primorye, Romania, Sakhalin, Sicilia, South European Russi, Spain, Sweden, Switzerland, Transcaucasus, Turkey, Turkey-in-Europe, Tuva, Ukraine, West Siberia, Xinjiang, Yakutskiya, Yugoslavia; Introduced into: Alaska, Alberta, Arizona, Arkansas, Bolivia, Brazil North, Brazil Northeast, Brazil South, Brazil Southeast, Brazil West-Central, British Columbia, California, Colombia, Colorado, Connecticut, Cook Is., Ecuador, Føroyar, Georgia, Iceland, Idaho, Illinois, Indiana, Iowa, Ireland, Kansas, Kentucky, Labrador, Louisiana, Maine, Manitoba, Maryland, Massachusetts, Mauritius, Michigan, Minnesota, Missouri, Montana, Nebraska, Nevada, New Brunswick, New Hampshire, New Jersey, New Mexico, New South Wales, New York, Newfoundland, North Carolina, North Dakota, Northwest Territorie, Nova Scotia, Ohio, Oklahoma, Ontario, Oregon, Panamá, Paraguay, Pennsylvania, Peru, Prince Edward I., Queensland, Québec, Rhode I., Réunion, Saskatchewan, South Australia, South Dakota, Tasmania, Tennessee, Trinidad-Tobago, Tubuai Is., Uruguay, Utah, Venezuela, Vermont, Victoria, Virginia, Washington, West Virginia, Wisconsin, Wyoming as per POWO;
.
Catalogue of Life (India (Himachal Pradesh, Jammu & Kashmir, Uttarakhand)
.
---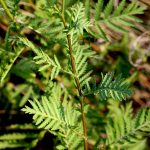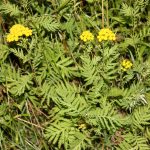 Tanacetum vulgare from Canada-GS07122021-1: 2 very high res. images.
Tanacetum vulgare, Tansy plant
clicked from Saddington Park, Mississauga, Canada, 8-8-2019.
---
.
---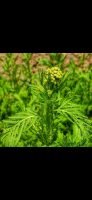 Help me to find the id of this Tanacetum sp. From kashmir: 1 high res. image.
---
Please check Tanacetum vulgare subsp. vulgare !
---
When and where?
Any other images?
Pl. check other species found in your area and some of them may be listed in Flora of Pakistan.
---
Yes Tanacetum vulgare, mine from Canada
https://groups.google.com/g/indiantreepix/cCAAJ
---
It is not reported from India as per POWO.
Can it be some other species like
https://efloraofindia.com/2011/04/01/tanacetum-dolichophyllum/?
---
Here is the proof …
https://link.springer.com/referenceworkentry/10.1007/978-0-387-70638-2_1601 (Native of Europe; found as an escape in soem parts of Kashmir)
---
It was
under cultivation at csir drug farm
---
https://www.catalogueoflife.org/data/taxon/7L62T (India (Himachal Pradesh, Jammu & Kashmir, Uttarakhand))
Thank you.
---
.
References:
POWO  Catalogue of Life (India (Himachal Pradesh, Jammu & Kashmir, Uttarakhand) The Plant List Ver.1.1  GCC  IPNI