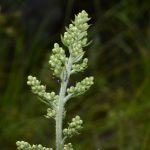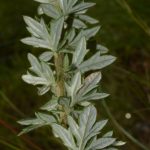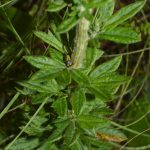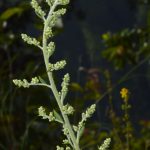 SK 3119 08 November 2021: 5 very high res. images.
Location: Kalikot, West Nepal
Date: 14 August 2021 
Habit : Wild 
Artemisia …???
---
Could not find a match as per comparative images at Artimisia.
What are the species reported from the area?
---
biennis, carvifolia, demissa, dubia, gmelinii, indica, japonica var. lanata, roxburghiana, roxburghiana var. purpurascens, sieversiana, stricta and tukuchaensis.
---
Tried all these but could not find a match.
Pl. try other species as per Checklist of Nepal.
---
I tried that too !
---
Thanks a lot sir, checked, not reached.
---