Pogostemon myosuroides (Roth) Kuntze, Revis. Gen. Pl. 2: 530 1891. (syn: Dysophylla myosuroides (B.Heyne ex Roth) Benth. ex Wall.; Eusteralis myosuroides (B.Heyne ex Roth) M.R.Almeida; Mentha myosuroides B.Heyne ex Roth);
.
---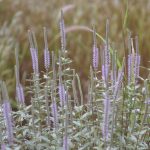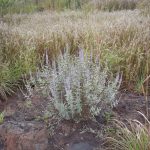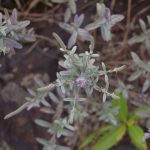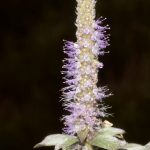 01/01/2022NAK Pogostemon myosuroides?: 4 high res. images.
This
Pogostemon
species was seen
in Sandur, Karnataka

on a rocky hill top plateau,

950 m asl, october 2021.
There were 3 – 4 clumps in the immediate vicinity and I did not encounter these plants anywhere else. The plants are quite striking!
Leaves were silky sericeous, opposite or whorled, and inflorecences in terminal spikes. 
Am I correct in identifying it as
Pogostemon myosuroides
or is it something else?
Please help in clarifying the identity.
Date/Time- October 2021
Location- Sandur, Karnataka, 950 m asl
Habitat- Wild
Plant Habit- Shrub
Height/Length- 80 cm
Leaves Type/ Shape/ Size- simple and opposite/whorled
Inflorescence Type/ Size- terminal spikes
---
Yes!
---
---
.
References:
POWO  Catalogue of Life  The Plant List Ver.1.1  WCSP  IPNI  GBIF (High resolution specimens) Flora of peninsular India India Biodiversity Portal  IBIS Flora