Tetrapogon villosus Desf., Fl. Atlant. 2: 388 1799. (syn: Chloris tetrapogon P.Beauv.; Chloris villosa (Desf.) Pers.; Chloris villosa var. sinaica Decne.; Tetrapogon villosus var. monostachyus Batt. & Trab.; Tetrapogon villosus var. sinaicus (Decne.) Täckh.);
.
Macaronesia to W. Himalaya: Afghanistan, Algeria, Canary Is., Cape Verde, Chad, Djibouti, Egypt, Eritrea, Ethiopia, Gulf States, Iran, Lebanon-Syria, Libya, Mauritania, Morocco, Niger, Oman, Pakistan, Palestine, Saudi Arabia, Sinai, Socotra, Somalia, Sudan, Tunisia, Turkmenistan, Uganda, West Himalaya, Western Sahara, Yemen as per POWO;
.
Common name: Shaggy Finger Grass • Hindi: Sager
.
---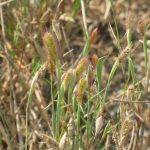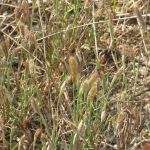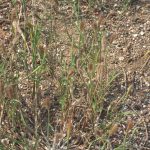 Grass for ID : Mumbai : 28DEC21 : AK – 24: 3 images.
Another wild grass from Mumbai.
---
May I request you to pl. post high res. images.
---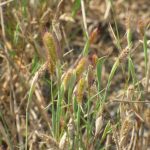 Adding the close up..
1 very high res. image.
---
Tetrapogon villosus – interesting find as it is usually found in semi-arid places. What was the habitat?
---
This was seen close to a Salt Pan in Mumbai.
---
---
.
References: POWO  Catalogue of Life  The Plant List Ver.1.1  WCSP  IPNI  GBIF (High resolution specimens) Flora of Pakistan  Flora of Israel Online  Pan India Bouquets Flowers of India  efloraofgandhinagar