Dichanthium aristatum (Poir.) C.E.Hubb., Bull. Misc. Inform. Kew 1939: 654 1940. (syn: Andropogon aristatus Poir.; Andropogon incurvatus J.Koenig ex Trin.; Andropogon koenigii Raeusch.; Andropogon mollicomus Kunth; Andropogon pubescens Willd. ex Kunth; Diplasanthum lanosum Desv.; Lepeocercis digitata Nees; Lepeocercis mollissima Nees ex Baker);
.
India to China (Yunnan) and Malesia: China South-Central, India, Jawa, Lesser Sunda Is., Philippines, Sulawesi, Taiwan, Thailand; Introduced into: Argentina Northeast, Ascension, Caroline Is., Colombia, Costa Rica, Cuba, Dominican Republic, Ecuador, Fiji, Florida, Free State, Guyana, Haiti, Hawaii, Honduras, KwaZulu-Natal, Louisiana, Madagascar, Marianas, Marquesas, Mauritius, Mexico Northeast, Mexico Southwest, Mozambique, Nansei-shoto, New Caledonia, New Guinea, Northern Provinces, Oman, Panamá, Paraguay, Puerto Rico, Queensland, Rodrigues, Réunion, Seychelles, Solomon Is., St.Helena, Tanzania, Texas, Trinidad-Tobago, Windward Is., Yemen, Zambia, Zimbabwe as per POWO;
.
---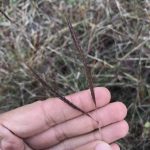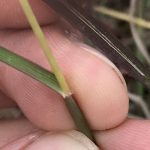 Grass ID Help: Dicanthium: 4 images.
Bhopal; black soil; 7/1/2022
Inflorescence looks similar to dicanthium annulatum but also looks very different.
Any ideas?
---
Dichanthium aristatum – The hairyness of the peduncle below the racemes is the typical identification
---
.
---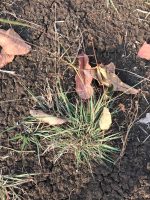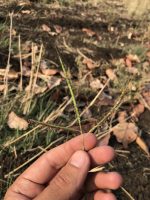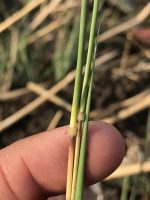 Need help: Dichanthium vs Bothriocloa: 4 images- 1 high res.
Which one is it?
Bhopal; black soil; 20/4/2023
---
Dichanthium aristatum
---
---
.
References:
POWO  Catalogue of Life  The Plant List Ver.1.1  WCSP  IPNI  GBIF (High resolution specimens) Flora of China  FOC illustration  India Biodiversity Portal  Wikipedia  Tropical Forages  Lucid Key Server