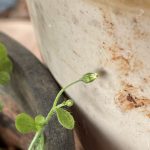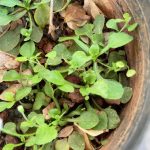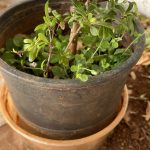 Mumbai, November 2021 :: Very small Asteraceae for ID :: ARK2022-012: 4 images.
This very small plant was clicked in my balcony garden
in Mumbai in November 2021.
This was growing as a ground cover in one of the pots I recently purchased.
Please ignore the leaves of the main plant in the pot seen in one of the pics.
Requested to please ID.
---
Maybe some Blumea as per comparative images herein.
---